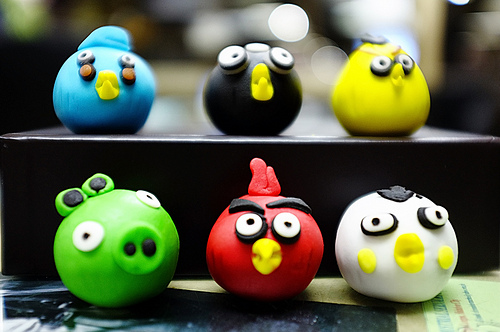 Employees of popular mobile game Angry Birds parents company, Rovio, are about to become as angry as the small birds within the game.
Rovio announced earlier this week it would be slashing its workforce by almost 40%, affecting more 260 people, CNN Money reported. The company, however, maintained these job cuts will not effect the production of the Angry Birds movie set to hit theaters next year,
"In our current financial condition we must now put focus on where we are at our best," CEO Pekka Rantala said in a statement, according to CNN Money.
Angry Birds initially launched in 2009 and remains popular worldwide, CNN Money reported. Since its launce, Rovio released many offshoots of the game, as well as countless products from clothes to books.
Most recently, Rovio released its newest version of the game, Angry Birds 2, which has seen more than 50 million downloads, CNN Money reported.
According to some analysts, similar companies to Rovio, like King, which created Candy Crush, focus too much solely on one game. In this case, Angry Birds, which is a very risky approach.
When a company has such a high stake on just one aspect, the run the risk of falling into simply trend success instead of thinking more long-term.
I take into consideration the fact that there is an Angry Birds movie on the way, however, past that, I can't see the company surviving through a constantly-updating mobile gaming sphere.
For more business and financial news, click here.
*This is editorial content and expresses the opinion of the author.