The UK construction sector - a key driver of the better than expected GDP growth in the 3Q in the UK - had another good month according to the Markit PMI data for the month of October. The reading for Oct. came in at 59.4, quite a bit stronger than the 58.9 forecast (which was the pace seen in Sept).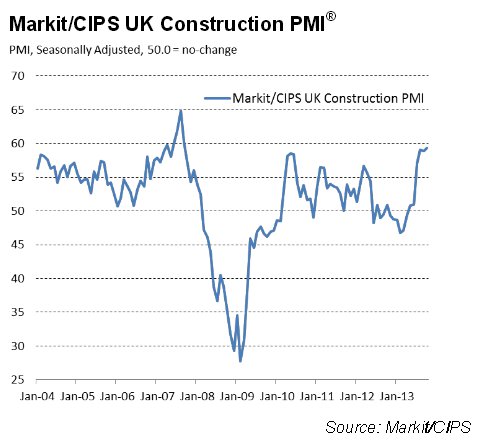 Looking at the longer term picture, we can see that this continues a trend in which construction activity has been running very high in the middle of 2013.
The news helped to give the GBP some support, with the
GBP/USD
finding a bit of a base following last week's strong move in favor of the USD.