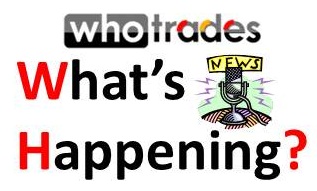 Upcoming S&P 500 Earnings Releases:
Before The Bell:
Hormel Foods Corp.
Pall Corp. 
Tiffany & Co. 
After The Bell:
Analog Devices, Inc.
Hewlett-Packard
---
Important Data Releases:
UK:
5:00AM EST Parliamentwill release Inflation Report Hearings where the BOE Governor and several MPC members testify on inflation and the economic outlook before Parliament's Treasury Committee.Their public engagements are often used for clues regarding future monetary policy.
US:
8:30AM EST Census Bureau will release Building Permits, which measures Annualized number of new residential building permits issued during the previous month. Please note that the release date has been delayed by 7 days due to the US government shutdown.
10:00AM EST The Conference Board Inc. will release CB Consumer Confidence, which measures the level of a composite index based on surveyed households.
New Zealand:
4:45PM EST Trade Balancewill release Statistics New Zealand, which measures the difference in value between imported and exported goods during the reported month.