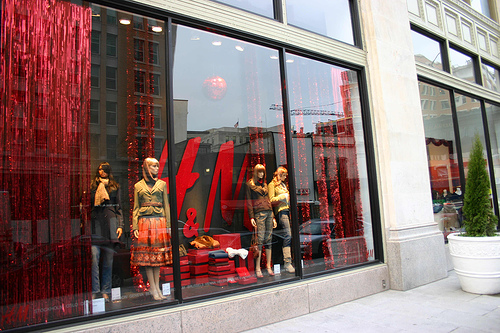 There's no doubt that the earth is using up its resources at a very fast pace and the fashion industry, in particular, is beginning to take notice.
Cotton is not a particularly recyclable material, according to The Huffington Post. The used fibers don't make for great secondhand material, leaving countless items of clothing sitting in landfills for years.
H&M (STO: HMB) wants to change that.
The Swedish clothing company is offering a 1 million euro reward for ideas that can lead to more recyclable items for the company, The Huffington Post reported.
"No company, fast-fashion or not, can continue exactly like today," Karl-Johan Persson said, according to The Huffington Post. "The (prize's) largest potential lies with finding new technology that means we can recycle the fibers with unchanged quality."
However, H&M, although making some ethical decisions that may encourage their customers to shop there for emotional reasons, is somewhat contradictory to their business plan. H&M is the second largest clothing company in the world, raking in money through the sale of cheap, constantly updated collections, keeping customers constantly returning.
"This is a great challenge for H&M whose trademark is cheap clothes at good quality ... The fact it's cheap means there's a risk people buy and throw away, or buy too much," juror for the prize and university professor Johan Rockstrom said, according to The Huffington Post.
If they were to change this model to include clothing meant to last a long time and ultimately be recycled, how would this effect their profits?
For more business and financial news, click here.
*This is editorial content and expresses the opinion of the author.