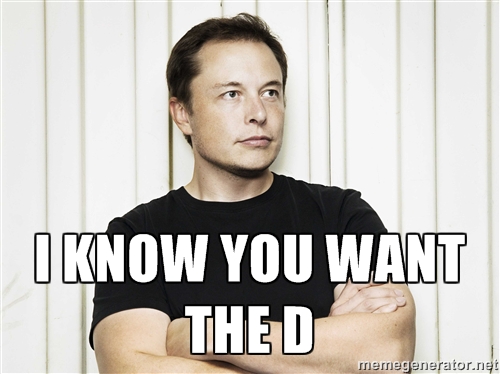 Tesla's Elon Musk announced earlier this week on Twitter that it's "about time to unveil the D and something else" and it has investors excited. They want the D so bad that markets rallied following the news. Stock in Tesla Motors (TSLA) was up 5.5 percent after opening bell Wednesday morning, peaking at $256.50 Friday before closing the day at $255.21, or $3.79 a share, up 1.51 percent.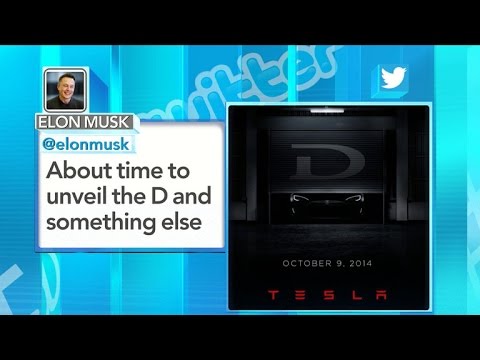 So what kind of Batmobile can we expect from Tesla? Speculation includes rumors that the D may in fact be a budget sedan or SUV. A photo was leaked late Friday of a Tesla "Model S P85D" being charged at a California airport. While the alleged new vehicle appears to be a sedan, there's not much more to go on. All bets are on as to what we can expect, from diesel to driver-less.  For anyone who thought that the picture was informative, what were they expecting?  A blender?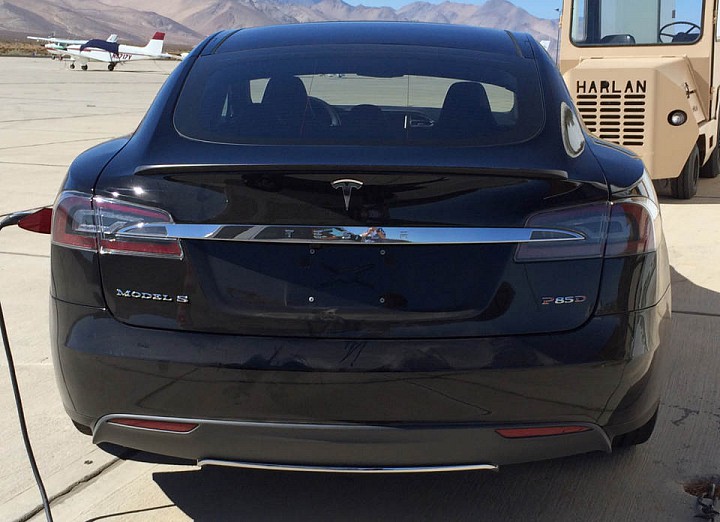 As for the "something else"? It might as well be the bump for Tesla. The excitement has gotten the trading world practically gyrating over Elon's D and all its mysteries, bringing the Tesla stock up this week from an ugly slump that saw its shares almost 20 percent down a month ago. But we'll have to wait until October 9th to see if the D will satisfy. Right now the hope remains that the unveiling will be exhilarating and profitable, and there's a lot riding on that; it would be a terrific letdown to investors if this turns out to be over before it started as the result of a flaccid product.