Here's a chart that speaks to the core of what the troubled economies in the Euro-zone need to do in order to regain competitiveness - which is an internal devaluation (lowering the cost of labor) - since they can't go the more easier rout of devaluating their currency.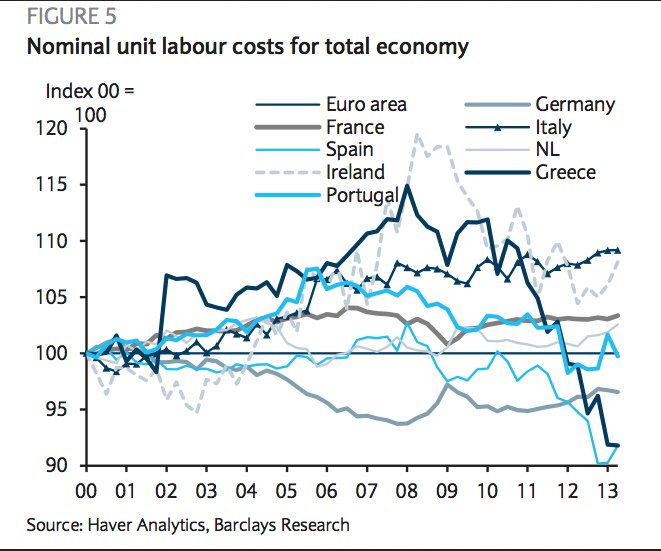 (h/t to
https://twitter.com/MatthewPhillips
)
What jumps out in this chart is that Spain and Greece have seen rather sharp drops in unit labor costs (wages) while Italy has barely budged.

This shows that Italy may lag behind in terms of the pace of growth going forward, while maybe mercifully Greece and Spain can recover.

The other thing to jump out here is that Germany continues to see its labor costs at levels below what they were in 2000.
If you're interested in this topic, and would like to know more, ask any questions you might have below.