We asked five of our Motley Fool investors which stocks they believe savvy investors should be adding to their portfolios this month. In their views, now is the perfect time to pick up Waste Connections Inc. (NYSE: WCG) , Boston Beer Co. (NYSE: SAM) , Duluth Holdings (NASDAQ: DLTH) , Teva Pharmaceutical Industries (NYSE: TEVA) , and SunPower Corp. (NASDAQ: SPWR) .
Some of their reasons are more obvious than others, but all five of these companies have intriguing catalysts that make them top stocks to buy in July.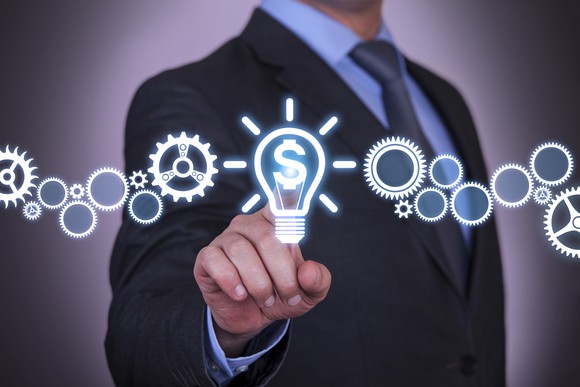 Todd Campbell (Waste Connections): Here are two truths about summertime. First, it's hot. Second, it's a booming period for waste disposal companies. If you didn't see that one coming, you're not alone. When it comes to summer, most people think cold drinks (see Steve's pick below!), not trash cans.
Waste business volume climbs because construction activity picks up, and costs drop because dry weather means lighter weights and lower disposal fees. Dry roads and fields also leads to increased oil and gas exploration and production activity, and that's good news for Waste Connections' R360 Environmental Solutions subsidiary, which specializes in handling non-hazardous oilfield waste.
This year, Waste Connections came into summer with momentum. In the first quarter, prices were up 4.7% from last year; combined with higher volumes, that resulted in sales of $1.09 billion, which was ahead of the company's internal forecast.
Thanks to increases in construction spending and oil and gas activity, the company's seasonal tailwinds could be even stronger than normal this year too. Construction spending in May was up year over year 4.5%, according to Census Bureau data, and that bodes well for disposal volumes. Also, there are 510 more active land-based oil rigs operating in the U.S. now than at this point last year, so R360's business should be humming along nicely as well.
Admittedly, this isn't a high-flying stock pick, but it is a Steady Eddie type company that investors won't have too worry too much about. Perhaps, that's one more reason why I really like the idea of owning it. After all, I'd rather focus on my barbecue than on stock price gyrations this month.
A turnaround in the making
Steve Symington (Boston Beer): Boston Beer isn't exactly the most popular company on the stock market right now. Shares of the craft brewer are down more than 20% so far in 2017, and trade near a four-year low -- with good reason. Revenue declined 14.6% year over year last quarter to $161.7 million, as price increases simply couldn't make up for a 15% decline in shipments.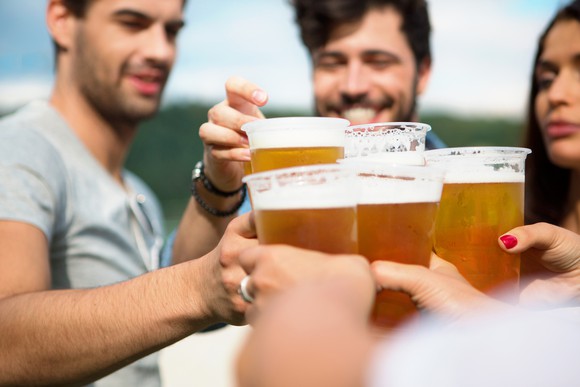 Management blamed the ongoing proliferation of competing brewers, weakness in Samuel Adams' spring seasonal varieties, and a "general softening of the craft beer category" for its woes. Boston Beer has also seen declines in sales of its Angry Orchard brand, reflecting headwinds in the cider category.
But I think investors are underestimating Boston Beer's staying power, as well as its ability to right the ship as it enters the lucrative summer season. For now, Boston Beer is focusing on returning its Samuel Adams lineup to growth through packaging innovation, promotions, and brand communication initiatives, while at the same time streamlining costs and adjusting short-term brewing capacity to better align with market conditions. And Boston Beer has maintained its market share in cider, while trends in the category have shown steady improvement. In addition, Boston Beer's Twisted Tea and Truly Spiked and Sparkling products are performing well, helping to prop up the rest of the business.
Perhaps most promising, however, is the fact that Boston Beer still commands less than 2% of the U.S. beer market, leaving the company with a long runway for growth. That's not to say it doesn't have plenty of work to do to become more...
More