Another day in banks facing litigation suits over mortgage securities. Yesterday was Bank of America Corp(NYSE:BAC) in the headlines, today is JPMorgan Chase
& Co.(NYSE:JPM)'s turn. JPMorgan announce that the DOJ's Eastern District of California is currently seeking civil penalties against the bank for dump shady mortgage back securities to investors during the financial crisis of 2008.
Parallel investigations by federal prosecutors in Philadelphia are also looking into the bank for misleading investors on purchases of sub-prime mortgage backed securities that eventually when bust. The bank has increased estimated loss reserves to $6.8 billion for the quarter. This just seems like another day at the job; in current trading, the stock is not even down over 1%.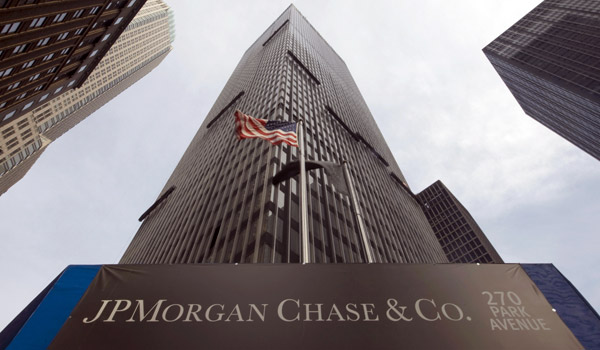 (Source: Getty Images)