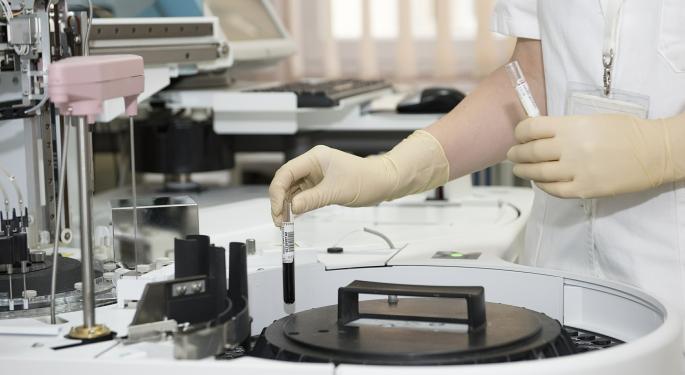 On Friday morning, Bristol-Myers Squibb Co BMY reported results from the CheckMate-026 Study, stating cancer-treating Opdivo did not meet the primary endpoint.
Prior to the news release, Bristol-Myers was halted. Upon resumption, shares plunged 18.36 percent.
"Opdivo has become a foundational treatment that is transforming cancer care across multiple tumor types," said CEO Giovanni Caforio. "While we are disappointed CheckMate -026 did not meet its primary endpoint in this broad patient population, we remain committed to improving patient outcomes through our comprehensive development program, including the ongoing Phase 3 CheckMate -227 study exploring the potential of the combination of Opdivo plus Yervoy for PD-L1 positive patients, and Opdivo plus Yervoy, or Opdivo plus chemotherapy in PD-L1 negative patients."
As the price action has shown, this was a huge win for Merck & Co., Inc. MRK. Shares of Merck rallied up as the company's KEYTRUDA has been viewed as Opdivo's long-standing competitor. At time of writing, Merck traded at $63.72, up 10.4 percent in Friday's pre-market session.
Expanded use of Opdivo has been on the market since March 4, 2015 for treating lung cancer.
© 2016 Benzinga.com. Benzinga does not provide investment advice. All rights reserved.