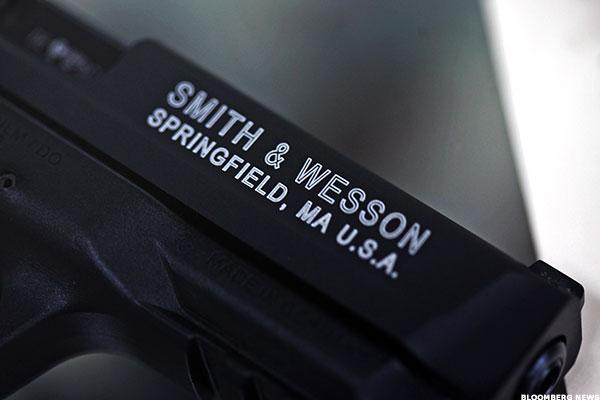 NEW YORK (TheStreet) -- Smith & Wesson (SWHC - Get Report) stock is falling 3.66% to $21.83 in afternoon trading on Friday after a judge ruled that Bushmaster Firearms International, manufacturer of the AR-15 assault weapon used in the 2012 Sandy Hook massacre,must face a lawsuit by the families of the victims of the attack.
Connecticut State Judge Barbara Bellis decided that a 2005 law shielding gun manufacturers from lawsuits does not prevent the victims' families from arguing that the semi-automatic rifle should not have been sold to civilians.
Smith & Wesson is a firearms...
More