Forget about OPEC to prop up oil prices.
Think instead about the gas-guzzling Ford F150 pickup truck, which topped U.S. vehicle sales last year. And the Honda Activa scooter, the best selling two-wheeler in India, where demand is soaring. If anyone is going to save the oil market, they are.
As a deal among producers to freeze crude output failed last weekend, bullish energy investors should look to gasoline as the main source of strength. From India to the U.S., gasoline consumption is rising, fueled by consumers buying more and bigger vehicles -- and driving more than ever.
"It's so cheap that it spurs demand," said Mike Loya, a senior executive at Vitol Group BV, the world's largest independent oil trading house, in Houston.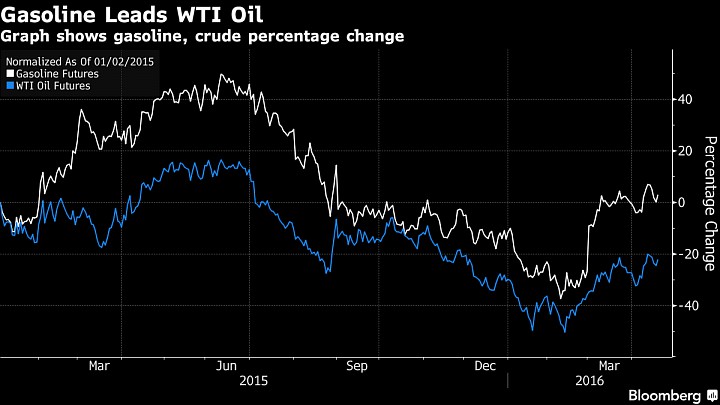 Global gasoline use will climb this year by 600,000 barrels a day, accounting for half of the total increase in oil demand, according to the Paris-based International Energy Agency. That's higher than in 2015, when gasoline accounted for 44 percent of the total.
After surging 2.7...
More