Microsoft Corporation (NASDAQ:MSFT) stock has risen consecutively for 7 sessions. Will MSFT stock continue to rise going into Q4 earnings?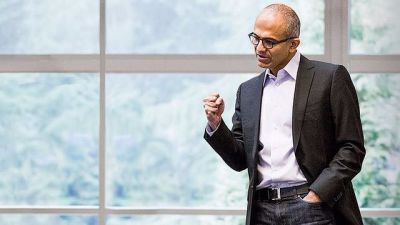 After ending June on a disappointing note, shares of Microsoft Corporation (NASDAQ:MSFT) have bounced back to gain nearly 8% in the month of July. MSFT stock has risen consecutively for seven straight sessions. This rapid rise in such a short time frame is a little overwhelming, since the stock had only gained 11% from Jan upto June end. This compares with a 14.07% rise in the Nasdaq Composite (INDEX:COMPX), indicating that MSFT stock had underperformed the market benchmark. However, this momentum has pushed the stock's YTD returns above the NASDAQ returns. Microsoft is scheduled is to report fourth-quarter fiscal 2017 results on July 20, after markets close. Will the rally continue going into Q4-2017 earnings? Let's take a closer look to know how things stand for Microsoft.
What to expect in Microsoft Q4 2017 earnings?
In Q3 2017, the tech giant beat estimates by 3 cents but missed revenue estimates by some $60 million. For Q4, some analysts are very optimistic about the company's prospects. Wall Street estimates suggest that the company could report a revenue of $24.26 billion for the fourth quarter, translating to a YoY growth of 7.2%. Microsoft's segment wise guidance for the fourth quarter adds up to to a revenue guidance range of $23.8 billion to $24.5 billion. On the earnings front, Street expects the company to post a Non-GAAP earnings per share of 71 cents, representing a marginal 3% YoY rise. Though the earnings whisper, Wall Street's unofficial view, hints at an earnings beat with the...
More