Here's why the Alibaba IPO is going to be worth all the hype.
Imagine that you've just received a phone call from your broker about Alibaba (BABA). Apparently, he or she can get you a small number of shares of the Alibaba IPO, but you've got to act quick.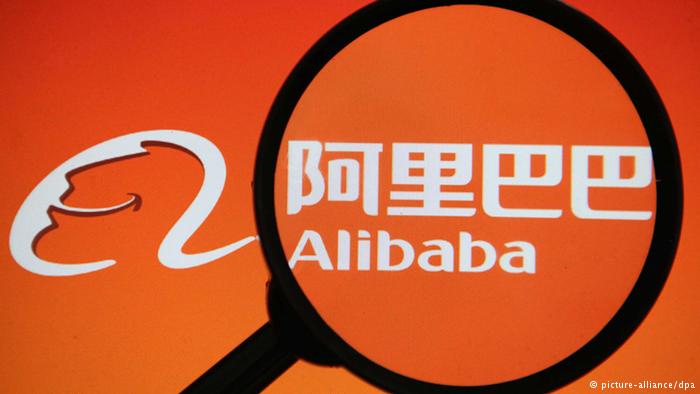 Do you know what you'd do?
On the one hand, the Alibaba IPO should be the biggest IPO in U.S. history. Not many opportunities of this size and stature present themselves to ordinary retail investors, and a high-profile offering could attract enough attention to send shares soaring.
On the other hand, expectations for an offering that large can easily get overhyped, leaving the new stock lagging. And just askFacebook (FB) what can happen if something goes wrong.
So… do you buy in? To help you make that decision, I've got 5 reasons to love the Alibaba IPO.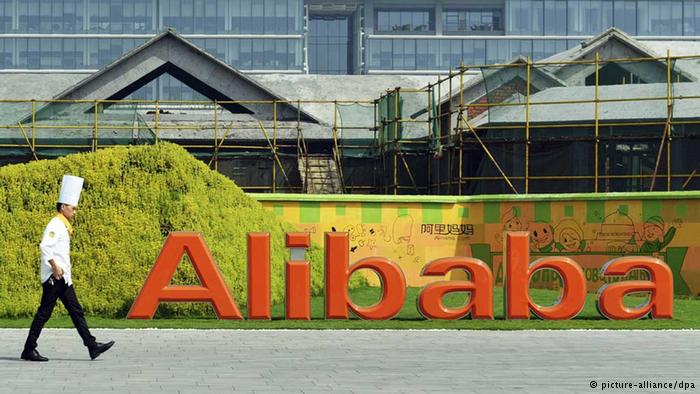 #1 — China
Despite what some people might think, Alibaba is still very much focused on its domestic business. At the New York stop of the Alibaba IPO roadshow, company executives made a point of reminding investors that only 340 million people in China shop online … out of a population of 1.36 billion. That's just 25% of the population, compared to 61% of Americans.
Yet China has 145 million more online shoppers than in the US. The potential market is massive. In 2013, Alibaba generated $296 billion in gross merchandise volume (GMV) from 279 million active users and 8.5 million sellers. That works out to a GMV per active user of $1,027. From these orders, it generates $6.9 billion in revenue. If China gets to 50% of its population shopping online and Alibaba kept pace revenues would easily double.
Of course Alibaba is going to focus on China. That's where the real money is, and it's a big reason why you should invest in the Alibaba IPO and BABA stock.
#2 — International Expansion

Although it is not the main focus of Alibaba, international expansion is certainly is on the mind of Jack Ma and his executives. That's because Ma knows that its stranglehold (approximately 95% market share) on the C2C market in China through Taobao as well as the B2C market (more than 50% market share) through Tmall won't last forever.
Competition is coming.
China's four richest men are about to duke it out for e-commerce supremacy. In late August, Wang Jianlin, chairman of Dalian Wanda Group announced that his company was teaming up with Tencent Holdings (TCEHY) and Baidu (BIDU) to form an e-commerce joint venture with an initial capitalization of $814 million. Think of it as the anti-Alibaba IPO.
Looking to grab a piece of the $495 billion e-commerce market in China, the country's second-, third-, and fourth-wealthiest men are betting they can take business from Jack Ma, China's wealthiest person. However, what they don't have is 15 years e-commerce experience.
The Alibaba IPO is the culmination of the company's hard work; when the time is right to expand (not just yet), it has the experience necessary to compete outside of China.
#3 — Mobile Users

Facebook is proving that mobile is the path to financial success. So many people are using smartphones these days — 700 million in China — that you've got to have a mobile platform and apps that can meet your customers where they are. And these days, they're usually on their phones whether talking, texting or surfing the web.
In the latest quarter, 32.8% of Alibaba's GMV was from mobile users — up 540 basis points from the previous three-month period and almost 21 percentage points from a year earlier. It now has 188 million monthly active users (MAUs), 38% higher than at the end of 2013. Alibaba's registration statement states, "Our Mobile Taobao App has been the most popular commerce app in China by mobile MAUs every month since August 2012, according to iResearch."
Like Facebook, as Alibaba strengthens its mobile monetization rate, revenues and profits will increase dramatically. At the end of June, its mobile monetization rate was 1.49%, more than double what it was just a year earlier. In that time, Alibaba's operating profit in the latest quarter increased by 26.3%. On an annualized basis, that's more than double.
As long as it keeps pushing the mobile monetization rate higher, operating profits are going to keep doubling on an annual basis making the Alibaba IPO and BABA stock hard to resist.
#4 — Small and Micro Financial Services Company
Alibaba announced in mid-August that it was restructuring its relationship with SMFSC prior to the Alibaba IPO. SMFSC is the parent company to Alipay, Alibaba's former payment processing business, which still handles payment processing for the company.
As part of the restructuring, Alibaba was selling its small and medium business loan portfolio to SMFSC for $518 million. This move eliminates any risks associated with holding a loan portfolio on Alibaba's balance sheet.
Equally important, the $6 billion cap on any liquidity event by Alipay, such as an IPO, is no longer in place. Alibaba will now receive 37.5% of SMFSCs pre-tax income and not just those of Alipay. Furthermore, it will receive 37.5% of the equity value of the entire SMFSC should it go public. Assuming things go well at SMFSC, the size of the profit pool will be larger as will the potential equity value realized from any sale.
All of this without losing Alipay's payment processing services.
#5 — Net Proceeds

The Alibaba IPO will generate $7.6 billion for the company, which it will use for general corporate purposes. With the addition of the IPO proceeds, it will be sitting on $17 billion in cash and cash equivalents giving it ample ammunition should it find an acquisition or two that would further accelerate its growth domestically and abroad.
In fiscal 2014, Alibaba allocated $2.5 billion for capital expenditures, including the construction of new corporate campuses. That's not a problem, considering that it generated $5.2 billion in free cash flow this past year — 64% higher than in 2013. Although the company is generating considerable excess cash, Jack Ma appears acutely aware of the competitive pressures that exist; this war chest is meant to protect Alibaba from Murphy's Law.
As they say in business, "Always seek financing when you least need it."
Source: 
http://investorplace.com