An Aston Martin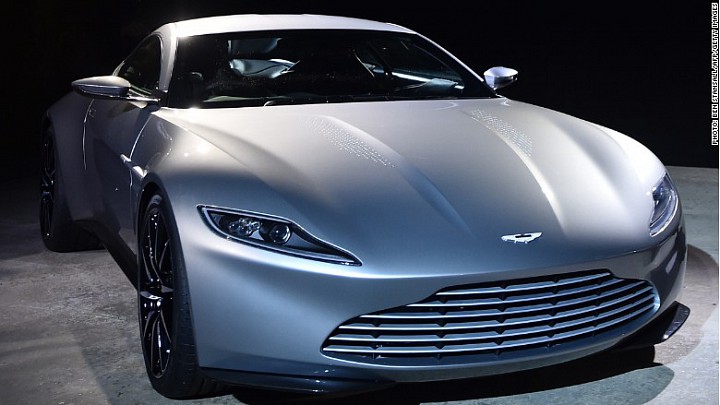 James Bond has driven a number of cars over the years, but none is as closely associated with the character as the British luxury legend Aston Martin.
The spy first drove an Aston Martin, equipped with bullet-proof shield and revolving license plate, in the 1964 movie Goldfinger. The special gadgets of the DB10 model that features in "Spectre" won't be revealed until the movie's release.
Aston Martin recently began selling 150 special DB9 models with special Bond branding, priced at £165,000 ($253,000).
http://money.cnn.com/gallery/media/2015/10/26/james-bond-spe...