Monetary history, staggering mountains of debt, demographic problems, metrics relevant to the gold market, central bank debauchery and currency debasement in all their terrible glory, and even the beer price of gold – the latest Incrementum "In Gold We Trust"chartbook has it all...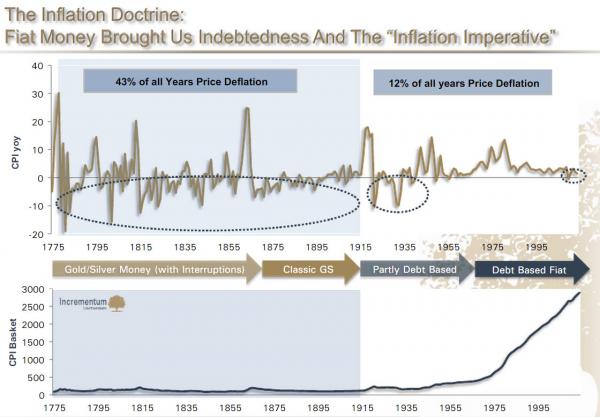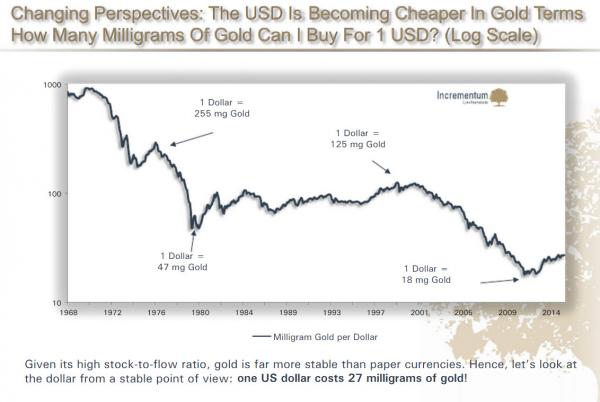 There has been an astonishing synchronization between equity markets and the gold-silver ratio until 2011. A rising stock market almost always coincided with a declining gold-silver ratio, i.e. with silver outperforming gold. This may have been due to re-inflation being accomplished with conventional monetary policy –  i.e., credit expansion by commercial banks – in previous cycles . This affected the real economy more quickly and fostered consumer price inflation. This time, re-inflation has been attempted by means of central bank securities purchases, which has led to price increases in investment assets, but has not been able to spur consumer price inflation.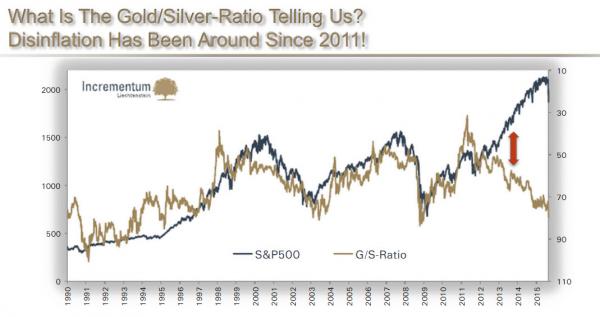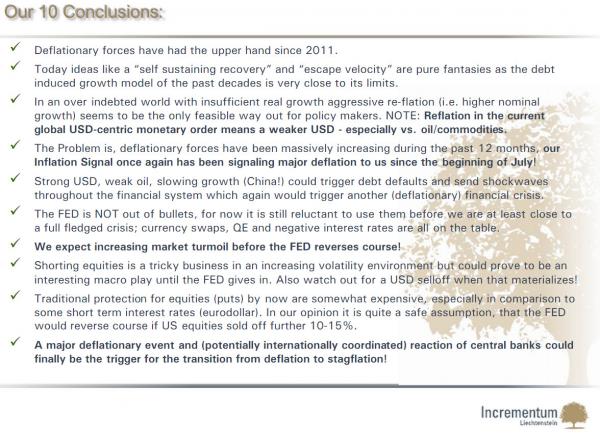 Full Chartbook below...
Chartbook - In Gold We Trust 2015 & Status Quo