Dividend to be kept at current level for 'foreseeable future'
ROE target dropped amid economic, political uncertainties
HSBC Holdings Plc rose the most since April after it announced a $2.5 billion stock buyback for this year and said it plans more share repurchases while keeping its dividend at the current level for the foreseeable future.
Chief Executive Officer Stuart Gulliver is returning half the equity freed up from selling the bank's Brazil unit, with the rest boosting the firm's capital ratio to 12.8 percent. That outweighed concerns about profitability, as pretax earnings fell 45 percent to $3.61 billion from a year earlier, and the bank removed a target of surpassing a 10 percent return on equity by the end of next year.
"There is absolutely an intention to be in a position to do further buybacks," using capital no longer needed by its shrinking U.S. operations, Finance Director Iain Mackay said on a conference call with analysts. The Federal Reserve approved the firm's U.S. unit returning "substantial" capital to the parent company next year, which "could lead to another buyback," he said.
The shares climbed 3.8 percent, the most since April, to 500.6 pence at 8:32 a.m. in London. That's the stock's highest level since January.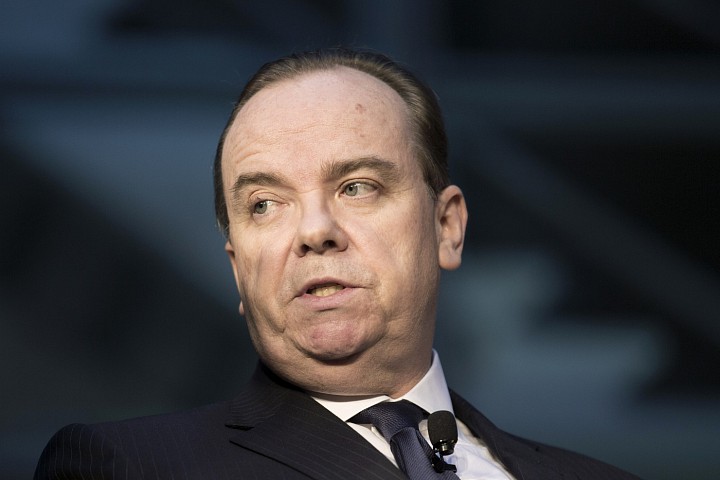 'Strong Capital'
While the bank stepped back from its "progressive" dividend policy, many analysts had expected a cut from last year's payout instead of maintaining that level.
"The buyback signals HSBC's strong capital position and should reassure investors of its ability to maintain the current 51-cent dividend," Citigroup Inc. analysts led by Ronit Ghose wrote in a note to clients.
Pretax profit reported by the bank compared with the $3.9 billion average estimate of 14 analysts compiled by the lender. Second-quarter revenue fell 15 percent to $14.5 billion, beating the $13.6...
More