For the past couple of years, automakers have helped keep the economy going as confident consumers raced to replace their aging rides with more luxurious cars and sport utility vehicles. That torrid growth is starting to level off.
All three U.S. automakers posted sales gains that missed analysts' estimates in March, while Japan's Toyota Motor Corp. reported a surprise decline. The annualized rate adjusted for seasonal trends fell to 16.6 million, the lowest in 13 months, according to researcher Autodata Corp. The average analyst estimate was for a pace of 17.3 million, up from 17.1 million last March.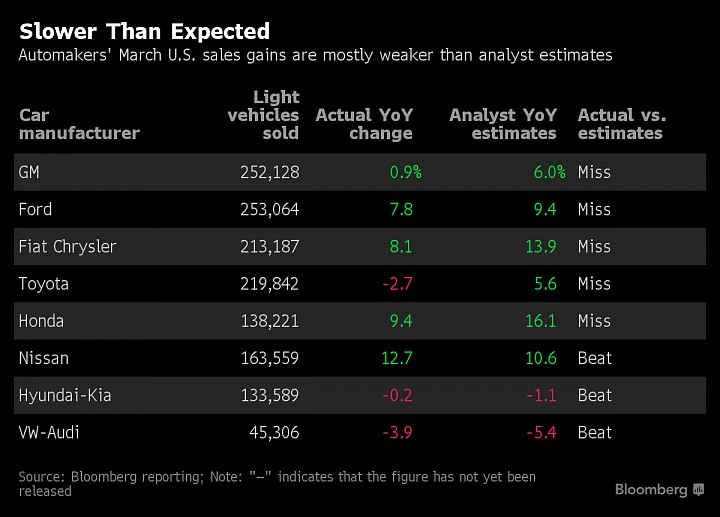 Sales fell sharply even as some automakers are starting to spend more on sales incentives than they did last year and some are extending longer-term loans, making it more clear that executives are no longer counting on rip-roaring demand. It also brings the industry more into line with an economy that has been logging steady but not stellar growth.
"It certainly is a comedown from the sales pace of last year," said Mark Wakefield, a managing partner at consulting firm Alix Partners who predicts...
More