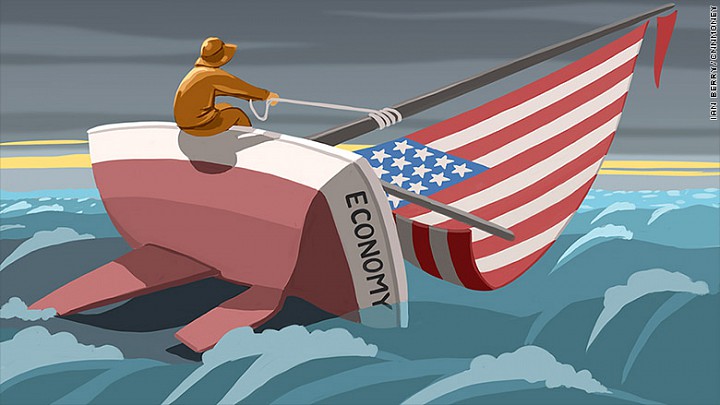 Optimism on America's economy is fading fast.
Economists have dramatically cut their forecasts for U.S. economic growth in the first quarter of 2016. Falling car sales, equipment purchases by businesses and a downward revision to consumer spending have darkened the view.
The Atlanta Federal Reserve's forecast for first quarter growth is now 0.4%, a massive dial down from 2.5% in mid-February. Bank of America (BAC)'s economists recently cut their forecast to 0.6% from 2%. And Wells Fargo (WFC) slashed its estimate to as little as 0.1%, or next to nothing...
More