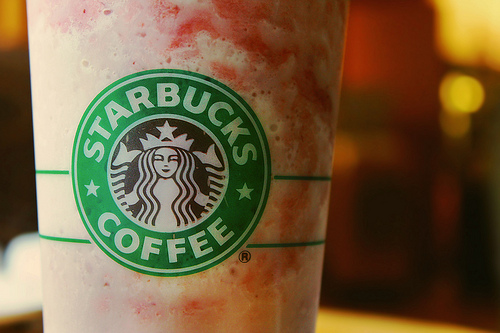 Move over Pumpkin Spice Latter lovers, summer isn't over just yet and Starbucks (NASDAQ: SBUX) wants you to know it.
The company has released two new Frappuccino flavors to celebrate the end of summer, due to a late Labor Day, according to Refinery 29. Blackberries and Crème and Strawberry Shortcake will grace the menu for the next ten days, so act fast!
According to Refinery 29, the Strawberry Shortcake Frappuccino is made up of strawberries, strawberry juice, vanilla bean, hazelnut syrup, milk, ice and whipped cream. The Blackberries and Crème is a blend of blackberries, vanilla bean, milk, ice, whipped cream and cinnamon dolce topping.
The coffee chain has referred to the beverages as the "Last Sip of Summer" due mainly to the late holiday.
The early arrival of all things pumpkin is irksome on a few levels. The weather for the most part is still hot and humid, so the idea of drinking something so rich is highly unappetizing.
Shouldn't a fall flavor be reserved for fall? In a perfect world, the crisp flavors reflect the surroundings of the drinker.
Starbuck's decision to expand its menu to items, like Strawberry Shortcake and Blackberries and Crème, shows they acknowledge its still summer, and pumpkin can hang back for a few more weeks.
For more business and financial news, click here.
*This is editorial content and expresses the opinion of the author.