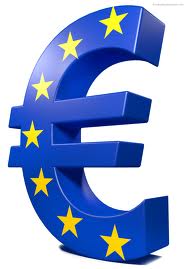 The euro fell to the lowest level in two years against the dollar as slowing inflation boosted the case for the European Central Bank to add further monetary stimulus to avert deflation.
The 18-nation currency had its worst quarter since 2010 amid the ECB's moves to swell its balance sheet and cut borrowing costs to spur growth. The U.S. dollar climbed the most in six years this quarter as the Federal Reserve considers raising interest rates.
The euro fell 0.4 percent to $1.2631 at 5 p.m. New York time and touched $1.2571, the weakest since September 2012. It lost 3.8 percent this month and plunged 7.8 percent since June 30, the most since second-quarter 2010.