Starbucks (SBUX) is one of the few companies you should buy and let sit in your portfolio.
During the third quarter the premium coffee chain met analysts' expectations but comparable sales weakened, starting off media discussions about a slowdown in its growth story. Overall retail sales during the most recent quarter were a mixed bag with some companies reporting above average results and others going in the opposite direction.
But there are several reasons why you should hold this premium coffee chain in your portfolio as long as possible.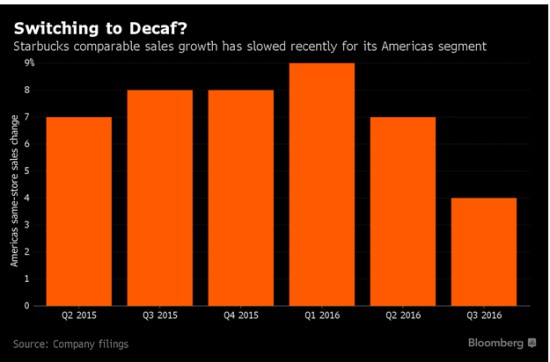 U.S. store growth is far from complete
Sales growth during the most recent quarter came in at 4%, much lower than the above 6% levels the company enjoyed in 2015, which was one of the things that sparked discussions of a slowdown. As a premium coffee chain any slowdown in the economy will indeed hit the company. This is not a recession-proof company but definitely one that can withstand many recessions. There is no competitor of scale and size to challenge Starbucks, and the company has fully entrenched itself...
More