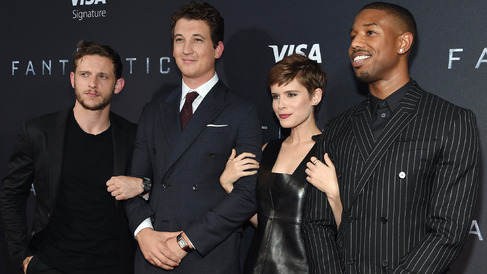 21st Century Fox Inc. may lose as much as $60 million on "Fantastic Four," the superhero reboot that flopped in theaters this weekend, according to FBR & Co.
The film, based on comic-book characters licensed by Fox, was hammered by critics. It was the first Marvel movie in three years not to open in first place, according to Rentrak Corp. Fox has slipped to fourth place this year at the domestic box office, after leading all studios in 2014.
"This movie is now pacing for a writeoff and a loss of over $60 million, creating a negative...
More