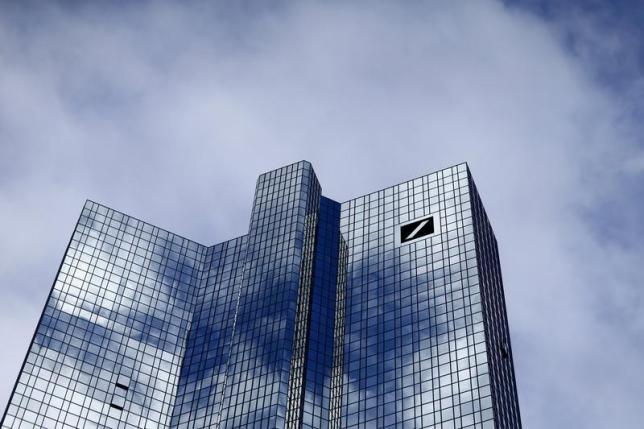 Deutsche Bank (DBKGn.DE) is considering scaling back its Italian retail operations by selling branches and cutting jobs as its new chief executive overhauls the company to keep pace with rivals, according to five sources familiar with the matter.
CEO John Cryan is under pressure to reform Germany's flagship bank to reduce costs and boost profitability, after costly litigation from a series of scandals and the fallout from the Asian market rout pushed its valuation well below competitors such as Credit Suisse (CSGN.VX) and UBS (UBSG.VX).
Italy is Deutsche Bank's second-biggest European retail business after Germany, with 4,000 staff and around 300 branches. The review could lead to a large reduction of its operations and pave the way for a possible exit from the country further down the line, three of the sources said.
"No final decision has been taken on what to sell - and how to sell it - in Italy. But Deutsche Bank's presence in the country is no longer seen as strategic," said one source.
Deutsche Bank declined to comment.
The bank announced a record pretax loss of 6 billion euros ($6.8 billion) in the third quarter and warned of a possible dividend cut. Cryan, who became CEO in...
More