Make no mistake, we've been tough on South America's most important economy lately.
Here is a representative sample of our most recent Brazil-related stories:
Even if you came in knowing absolutely nothing about the country's myriad economic, social, and political problems, those headlines alone should be enough to give you an idea of how truly perilous the situation has become. In short, Brazil is at the center of a great EM unwind catalyzed by slowing demand from China, falling commodity prices, and the threat of a Fed rate hike. Beijing's move to devalue the yuan this week only served to exacerbate the problem.
And while the country struggles to cope with the worst stagflationary nightmare in a decade while simultaneously staring down twin deficits (on the budget and current account), embattled President Dilma Rousseff is now Brazil's most unpopular democratically elected president since a military dictatorship ended in 1985, with an approval rating of just 8%. 
On the economic front, the situation is pretty much intractable and as Goldman recently noted, all roads now lead to further BRL devaluation. A downgrade to junk is probably just around the corner. For the visually inclined, here are two graphics which illustrate the stagflationary sinkhole and the deficit debacle: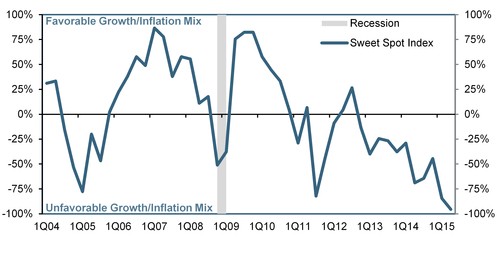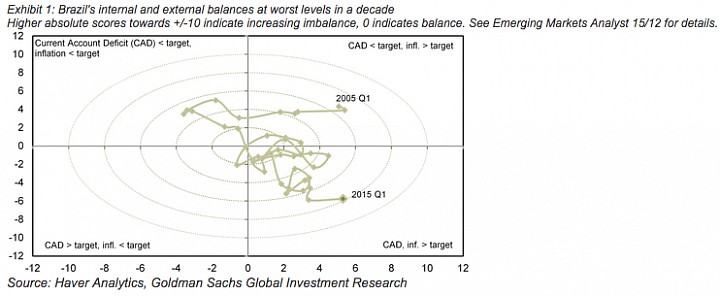 The political situation is equally desperate although fortunately, there's a quick fix for that: impeachment.
With Rousseff facing a litany of accusations which, as Bloomberg notes, range from "doctoring last year's fiscal accounts to being negligent while chairman of Petrobras," we present a step-by-step guide to impeaching a Brazilian president: