Is it no secret that the Chinese economy is slowing. I believe this slowdown will probably result in a hard landing, as China transitions into a consumption-driven economy over the long term. Chinese wage growth is moving at a pace that will make it uneconomical for many businesses to continue operations in the country.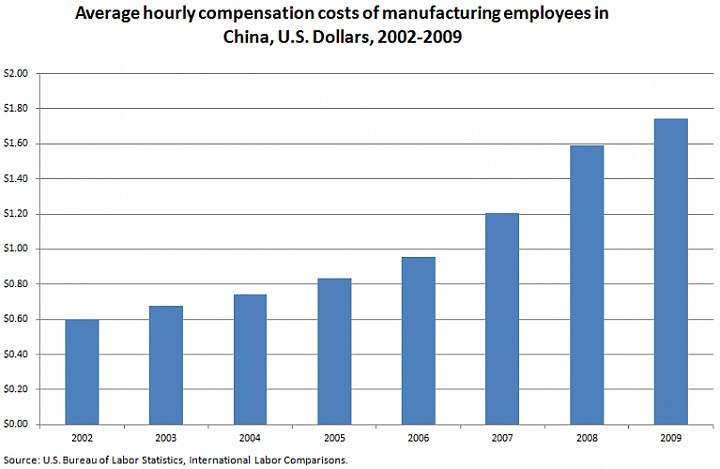 ---
---
What does this mean from an investment perspective?
I think the inevitable fall of China is a bearish factor in the market. This should lead to continued weakness in the commodities sector, and an increase in production prices across the board. Chinese tech stocks like Tencent should do well as the country slowly transitions into first world status (which will continue despite the loss of manufacturing). Nevertheless, I do not believe the Shanghai Index will ever surpass its 2015 peaks. 
Look for the next bubble in India or South-East Asia.