Verizon is slated to report Q1 2016 earnings on Apr. 21 2016.
Verizon is expected to report modest revenue and earnings after the sale of part of its high-margin wireline business.
Verizon's business, however, has been doing well even as rivals continue cutting prices to compete. This bodes well for the stock.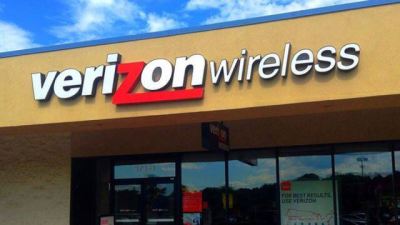 Giant wireless carrier Verizon (NYSE:VZ) is slated to report Q1 2016 earnings on Apr. 21, 2016 after market close. Wall Street consensus calls for revenue of $32.64B, good for 1% Y/Y growth and EPS of $1.07, up 4.9% Y/Y. Meanwhile Verizon did not give Q1 guidance but rather issued full-year 2016 guidance saying it expects earnings to plateau in 2016 due to several factors including sale of its high-margin wireline business in California, Florida, and Texas to Frontier Communications (NASDAQ:FTR) for $8.6B, and the expected capex increase due to the ramping of IoT and video businesses.
Verizon has managed to beat earnings estimates for the last four consecutive quarters. During the fourth quarter of 2015, Verizon beat consensus revenue estimate by $190M and the earnings consensus by $0.01.
Verizon Quarterly Earnings Surprise History
Fiscal
Quarter End
Date
Reported
Earnings
Per Share
Consensus
EPS* Forecast
%
Surprise
Dec2015
01/21/2016
0.89
0.88
1.14
Sep2015
10/20/2015
1.04
1.02
1.96
Jun2015
07/21/2015
1.04
1.01
2.97
Mar2015
04/21/2015
1.02
0.95
7.37
Source: NASDAQ
Huge Wireline Strike Weighing Down on Verizon Stock
Verizon stock has lost about...
More