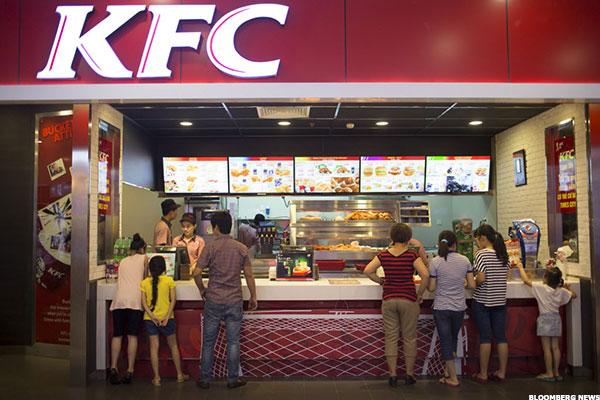 Yum! Brands (YUM - Get Report) is throwing in the towel on the competitive fast-food industry in China -- sort of.
On Tuesday, Yum! Brands announced that it will split into two companies -- Yum! China and Yum! Brands. Yum! China will become a franchisee of Yum! Brands in mainland China, and have exclusive rights to own and operate restaurants based on the KFC and Pizza Hut brands. While not yet in China, Taco Bell is also part of the franchise arrangement in China, suggesting tacos and burritos could at some point arrive there.
The other entity, Yum! Brands, will focus on expanding its presence of KFC, Pizza Hut and Taco Bell brands around the world. According to the company, it will become more of a "pure play" franchisor over time, and is targeting having at least 95% of its restaurants owned and operated by franchisees by the end of 2017. Yum! currently runs about 6,900 KFC and Pizza Hut locations in China and owns most of them.
"Yum! Brands will have a more stable earnings stream typical of a franchise company powered by industry-leading brands, while also...
More