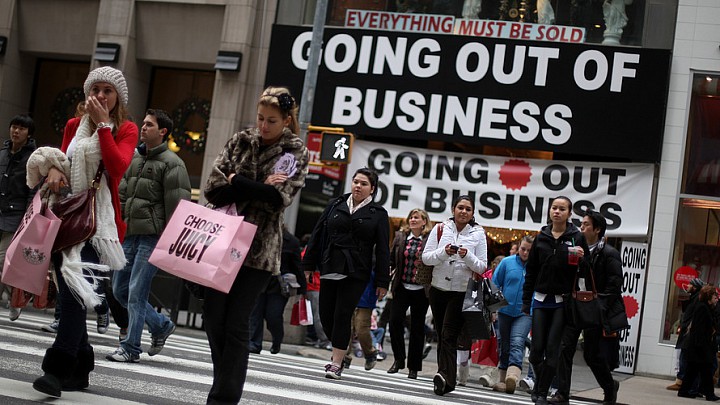 Traditional retailers are falling flat in the battle for apparel sales against e-commerce juggernaut Amazon.com Inc., as is evident in their recent earnings.
"In light of Amazon and Macy's Inc.'s recent results, we feel more confident that Amazon will displace Macy's as the number one U.S. apparel retailer by 2017," Cowen & Co. wrote in a Wednesday note.
Macy's Inc. M, +0.54% cut its outlook and reported a 6.1% drop in same-store sales on Wednesday. Kohl's Corp. KSS, +3.94% fared little better Thursday, with profits and sales falling below estimates and same-store sales sliding 3.9%, well below the 0.2% gain estimated by FactSet.
Nordstrom Inc. JWN, -13.73% joined the fray after the bell, with a profit and sales miss that sent its shares down 16% in after-hours trade.
See also: Macy's blames tourists for sales slump, but that's not the whole story
Amazon AMZN, -1.19% captured 41.2% of the e-commerce market share between January and April, according to Slice Intelligence. Next came Nordstrom, tied with Best Buy Co. Inc. BBY, -1.18% with 2.7%. Macy's captured 1.5% of market share, to tie with Wal-Mart Stores Inc. WMT, -2.42%
"While we do not track apparel purchasers for Macy's directly, we have seen a continued shift away from traditional retailers, including Wal-Mart and Target, which we do track," Cowen wrote. In the first quarter of 2016, Amazon apparel...
More