YuMe provides video brand advertising solutions. The company lost almost 40% over the last year. However the market is growing, the company performs really well. 
<!== INSTRUMENT %% %1440% ==!>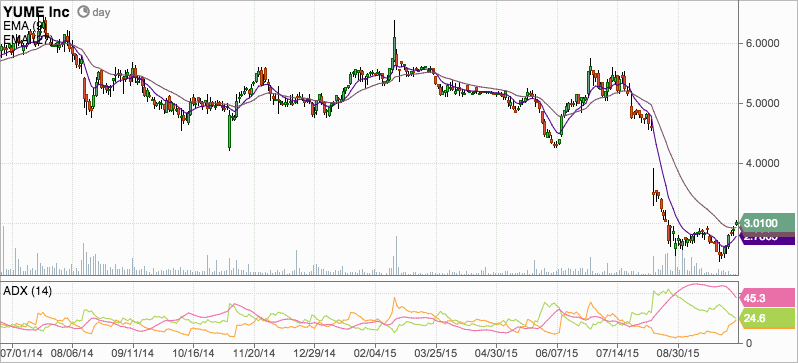 Let's check some operating metrics:
The company's number of customers grew up from 449 in 2012 to 880 in 2014. The company has a growing dynamic this year as well: as of June 2015 the company increased the number of clients by 30%.
Average revenue per client
Average revenue per client is decreasing. That's the result of such a high growth rate in customers base. ARPA dropped down from $260K in 2012 to $202K in 2014.
Customer acquisition cost
Customer acquisition cost is also decreasing: it dropped down from $360K in 2013 to $217K and that's an important sign. Current customer acquisition cost is very close to ARPA level, hence the company is able to cover marketing expenses in the same year of customer acquisition. 
You can check the financial model. I assume that the company has a high potential for long-term growth.