Last week, the USD/JPY ended July with a new high on the month at 124.58 and then retreated. Now, before the end of the week, USD/JPY retreated, but I was still bullish on the pair. I noted that it should find support around 123.80-124.00. Price action actually broken below this area all the way to 123.50, but immediately rebounded and held above 123.80 for the most part .When we look at the 4H chart, the mode still looks bearish despite the spike to 123.50. 

USD/JPY 4H Chart 8/4/2015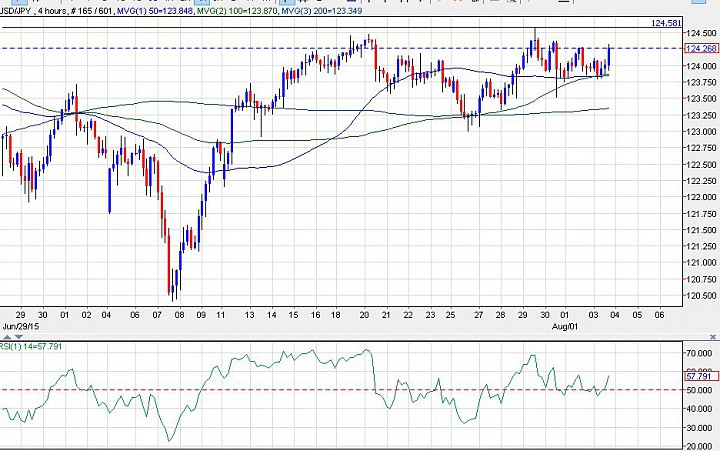 (click to enlarge)

Today price action looks like it will close above 124.00 and essentially signal a bullish continuation after a week of consolidation. The 124.58 high is in play, with risk of breaking towards the 125.85 high on the year. At this point, a close below 124.00 might shelve the noted bullish continuation scenario. Otherwise, let's get ready for a bullish outlook in August.