Did you miss "Mad Money" on CNBC? If so, here are some of Jim Cramer's top takeaways.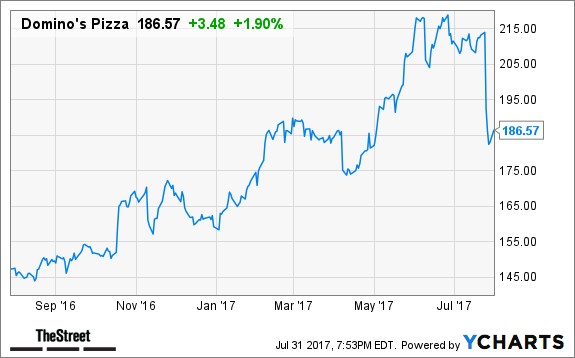 For an "Executive Decision" segment, Cramer once again checked in with Patrick Doyle, president and CEO of Domino's Pizza Inc. (DPZ) , which saw its shares tumble by more than 10% last week after the company reported a nine-cents-a-share earnings beat with a 9.5% increase in domestic same-store sales.
Doyle said his company's lackluster 2.6% increase in international same-store sales was "fixable." He said the weakness largely stemmed from Europe and the U.K. as the "value equation was not quite right," but he assured investors that they will...
More