Invest with Confidence. Are you a financial professional? Stay on top of your portfolio with Benzinga Pro's real-time newsfeed and alerts and never miss a headline again.
Don't miss the chance to try it FREE today.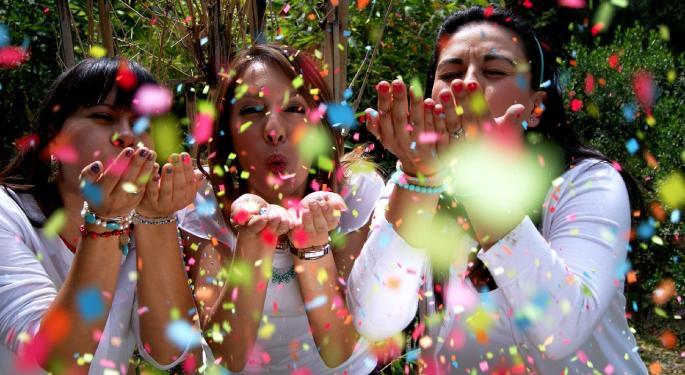 Many exchange-traded funds know about the social media ETF, a fund that holds companies such as Facebook Inc FB 0.13% and Twitter Inc TWTR 3.25%. With Tuesday's debut of the Sprott Buzz Social Media Insights ETF NYSEBUZ, there is now an ETF targeting companies receiving bullish mentions and adulation on social media and other online media forums.
The appropriately tickered BUZ follows the BUZZ Social Media Insights Index. That benchmark "seeks to identify U.S. stocks that rank highest in terms positive insight, which includes bullish investor perception, brand value perceptions, and breadth of discussion from mentions on social media and other online media. Each month, the Index identifies the 100 most-mentioned stocks and ranks them using a proprietary scoring model, selecting the 25 stocks with the most positive insight scores to be included in the Index," according to a statement issued by ALPS Advisors.
Getting In On The Buzz
Active traders that use forums such as Twitter or StockTwits and consume content on sites such as Benzinga probably will not be surprised by some of the names found in BUZ. For example, the new ETF devotes 22.3 percent of its weight to Google parent Alphabet Inc GOOG 0.06% GOOGL and Apple Inc. AAPL 0.73%.
Related Link: Wrestlemania 32 Broke Social Media Records, But It's Not All Good News
Among the new ETF's other 24 holdings are Twitter, Elon Musk's Tesla Motors Inc TSLA 2.34% and three biotechnology stocks.
"On a monthly basis, the BUZZ Index utilizes models which process over 50 million unique stock-specific data points from Social Media comments, news articles and blog posts," according to Sprott. "The data is filtered through an analytics model comprised of Natural Language Processing Algorithms and Artificial Intelligence Frameworks."
BUZ charges 0.75 percent per year, or $75 for every $10,000 invested.
© 2016 Benzinga.com. Benzinga does not provide investment advice. All rights reserved.