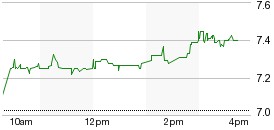 The Coca-Cola Company KO recently stated in an SEC filing that it has received a notice from the Internal Revenue Service (IRS) regarding an unpaid federal income tax of approximately $3.3 billion plus interest.
The additional tax is related to a transfer pricing dispute that involves the reporting of Coca-Cola's U.S. income from foreign licensing of manufacturing, distribution, sale, marketing and promotion of its products in overseas markets. IRS claims that a five-year audit found that the cola giant's U.S. income for the period 2007-2009 was underreported.
According to Coca-Cola, the same methodology was followed for these licenses as agreed with the IRS in a 1996...
More