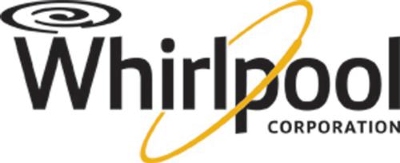 BENTON HARBOR, Mich., Oct. 28, 2015 /PRNewswire/ -- Whirlpool Corporation has been honored with a 2015 SmartWay® Award from the U.S. Environmental Protection Agency (EPA) as an industry leader in supply-chain environmental performance and energy efficiency.
Each year, the SmartWay® Excellence Awards program recognizes approximately one percent of the more than 3,000 of the top EPA freight supply-chain partners. This year, Whirlpool Corporation is one of 11 companies to receive the distinction. The company was recognized in the large shipper category, which represents companies that move goods more than 500 million miles annually.
Award winners are regarded by the EPA as demonstrating environmental leadership through effective collaboration; advanced technology and operational practices; robust SmartWay data validation and reporting; communication and public outreach; and, implementation of sustainability practices in local communities.
"We are very proud to receive this prestigious award from the EPA," said Jim Keppler, vice president of Whirlpool's integrated supply chain and quality organization. "It acknowledges our commitment to the environment and our efforts to ship our products as environmentally efficient as possible."
Launched in 2004...
More