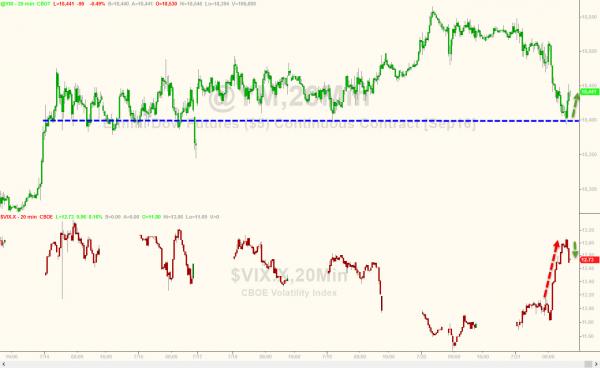 What a week.
Congratulations if you caught our call to short the Dow at 18,500 yesterday morning, that was good for a profit of $500 on each contract as we tested 18,400 in the afternoon – not bad for a day's work!  Our other winning short index calls were:
2,165 on the S&P Futures (

/ES

), which fell to 2,155 –

up $500 per contract

4,650 on the Nasdaq (

/NQ

), which fell to 4,630 –

up $400 per contract

 
1,205 on the Russell (

/TF

), which fell to 1,198 –

up $700 per contact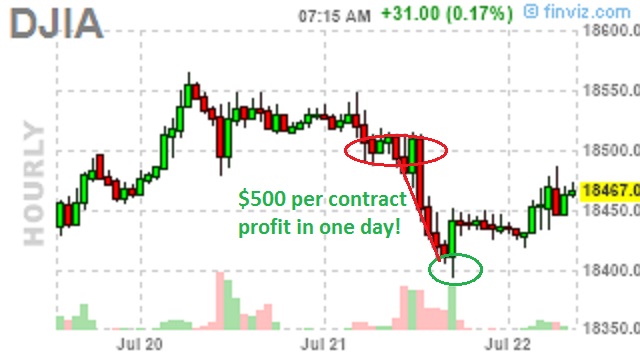 As you can see from the Dow chart above, we took a few losses poking short on the Dow during the week but it's all worth it when you catch a big winner on the way down.  This morning, of course, we're moving back up on no volume – which is why we end up shorting in the first place.   
Per our 5% Rule™, the week's fall from 18,550 to 18,400 is 150 points so a weak bounce is 30 points to 18,430 and a strong bounce is 60 points to 18,460 and 18,475 is the 50% line, which is where we'd poke short again with very tight stops and then, once the strong bounce line fails – we'd look for shorting opportunities at the strong bounce lines on all our indexes again.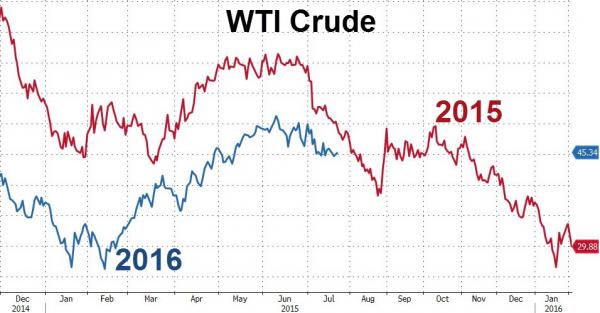 Despite successfully playing for a bounce on oil and gasoline in yesterday's Live Member Chat Room, we are generally expecting a repeat of last Fall's fall and that is going to be bad news for the broad market as there is already a severe disconnect between Energy Sector stocks and the price of the energy they sell.
Like much of the S&P, a combination of financial engineering (and note that Business Insider is now a lot more critical of Microsoft's (MSFT) earnings than I was on Wednesday) and completely irrational exuberance has led to unrealistic valuations that even the loosest of Fed models won't be able to sustain.  With Exxon (XOM) and Chevron (CVX) both heavy Dow components, shorting that index at the all-time highs is a no-brainer: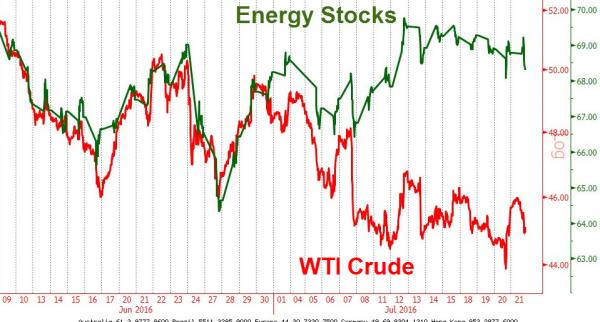 From a broader market perspective, trouble in the Energy Sector can quickly snowball into trouble in the Financial Sector as we already have a 4.3% default rate on Corporate Bonds (the worst since 2009) and now the Fitch Fundamentals Index has fallen to NEGATIVE 3 in Q2, down from -2 last quarter and that's the worst since Q309.  The index's components for corporate defaults, high yield recoveries and the CDS outlook all remained at -10, the lowest score, in 2Q. Concerns over global growth and commodity prices persisted, pushing the corporate capex forecast indicator into negative territory while the corporate EBITDA forecast indicator, although still positive, was less so than the prior quarter.    
"As a pattern of weakening credit quality, mostly in the corporate finance space, took its toll," the index dropped to -3 in the second quarter, the lowest since the third quarter of 2009, when the Financial Crisis was in full swing.
The FFI, which ranges from +10 to -10, serves as a gage of "credit fundamentals" across the US economy, as Fitch says. These include the performance of mortgages and credit cards, corporate defaults, recoveries after high-yield debt defaults, rating actions and Outlooks, forecasts of EBITDA and CapEx, the health of the banking sector, the CDS outlook, and transportation trends.
I know – you are hearing blah, blah, blah and wondering which stock to buy, right?  I'm sorry but my top pick is still CASH!!! in this environment because it's still very dangerous out there and Donald Trump just scared the crap out of the rest of the World with his hour-plus doom and gloom acceptance speech as our soon to be former NATO allies are freaking out that they may have to deal with this guy as our President.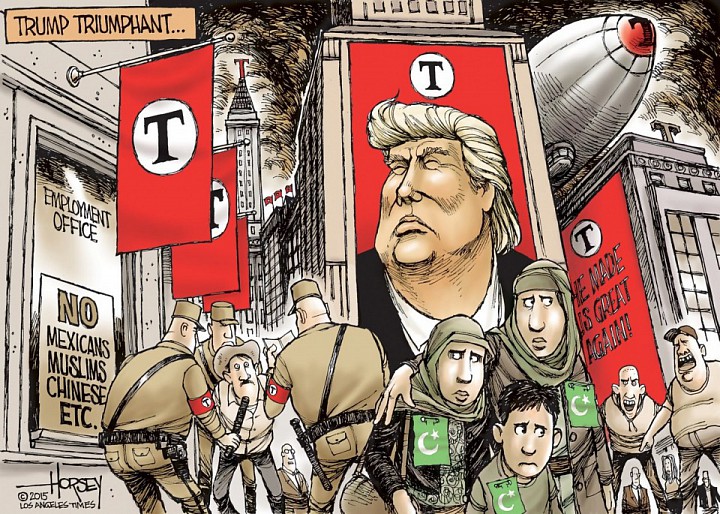 "Americanism, not Globalism will be our credo" Trump says and even super-Conservative Charles Koch believes Trump is going too far, saying in this morning's Wall Street Journal that "There are dangerous signs that the U.S. is turning its back on the principles of a free and open society that fostered the nation's rise."
God help us all when Charles Koch is the voice of reason! 
Have a good weekend,
- Phil
Provided courtesy of Phil's Stock World.
Would you like to read up-to-date articles on the day they are posted? Click here to become a part of our growing community and learn how to stop gambling with your investments. We will teach you to BE THE HOUSE - Not the Gambler!