Japanese wages rose in July by the most since 1997, helping consumers cope with increasing living costs as Prime Minister Shinzo Abe tries to reflate the world's third-biggest economy.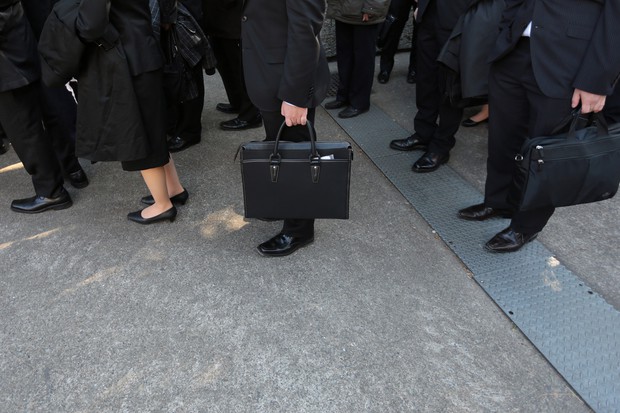 Photographer: Yuriko Nakao/Bloomberg
Average monthly earningsclimbed 2.6 percent from a year earlier after a 1 percent gain in June, the labor ministry said inTokyo today. Adjusted for inflation, pay shrank 1.4 percent, the 13th straight month of declines.
The boost in incomes marks progress in Abe's bid to lay a foundation for sustained economic recovery. At the same time, a failure of wage growth to keep up with inflation is squeezing households and crimping spending.
"The wage data provide good news for the economy," said Tsuyoshi Ueno, an economist at NLI Research Institute in Tokyo. "We shouldn't jump to the conclusion that consumer spending will pick up. It's possible households will tighten their purses over concern about the economic outlook, so the question is whether incomes will continue to rise."
The economy shrank an annualized 6.8 percent in the second quarter from the prior three months as consumers and businesses cut spending after Abe raised the sales tax in April. Householdspending and retail sales dropped in July, pointing to weakness this quarter.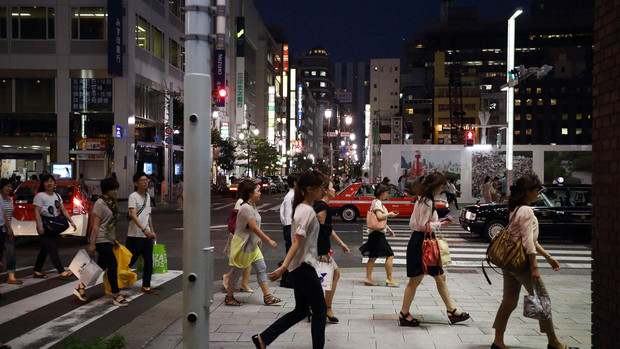 Consumer prices excluding fresh food rose 3.3 percent in July from a year earlier. Excluding bonuses and overtime,pay increased 0.7 percent, the most since March 2000.
"With base pay expanding clearly less rapidly than bonuses, wage growth will likely slow again in coming months, but it should stay in positive territory," Marcel Thieliant, an economist at Capital Economics inSingapore, wrote in an e-mailed note.
bloomberg.com