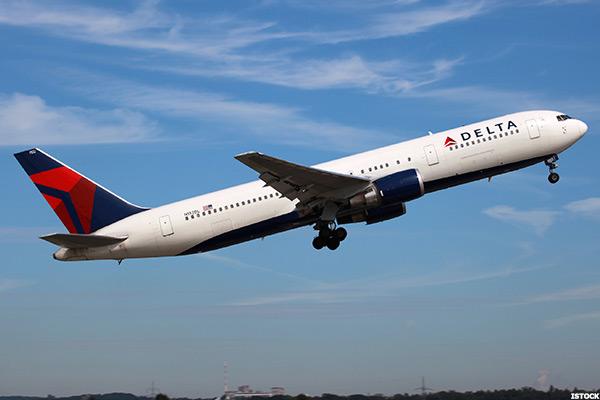 NEW YORK (TheStreet) --Shares of Delta Airlines (DAL) are falling by 6.50% to $36.88 on Tuesday morning, as the company continues to be one of the worst performers in the S&P 500.
The stock's decline today is attributed to increasing fuel prices, as well as numbers indicating passenger unit revenue is declining year-over-year, CNBC's Dom Chu reported on this mornings "Squawk on the Street.
"Delta is always a stock in focus for those people who watch transportation," Chu noted.
Additionally, Delta CEO Eb Bastian will join CNBC's...
More