You know a pair is at an important level when you have to zoom out to the monthly chart to see it!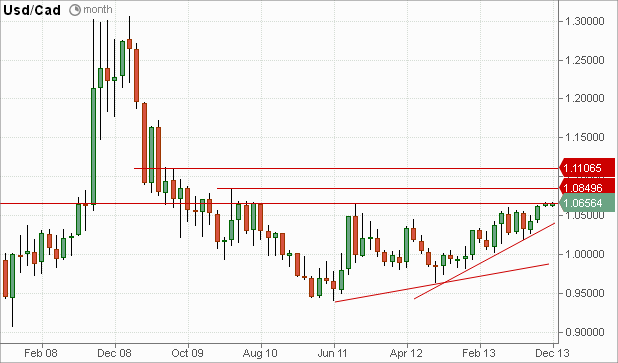 That is the case with the USD/CAD pair as the Loonie has been weak across the board, and now comes to test the 1.0650 level.
As we can see above, we have to go back to October 2011 and the late summer/early fall of 2010 to see the last time the pair has been here.
Both previous times, the barrier played its role as resistance and managed to keep the USD from moving higher.
However in those cases, we were in more of a downtrend market, while currently we seem to be in a steady uptrend, and with the level being tested a 3 time, it just might crack.
If so, we would be looking at key upside targets in the medium term around 1.0850 and 1.11 which were important pivots in 2009 and 2010.