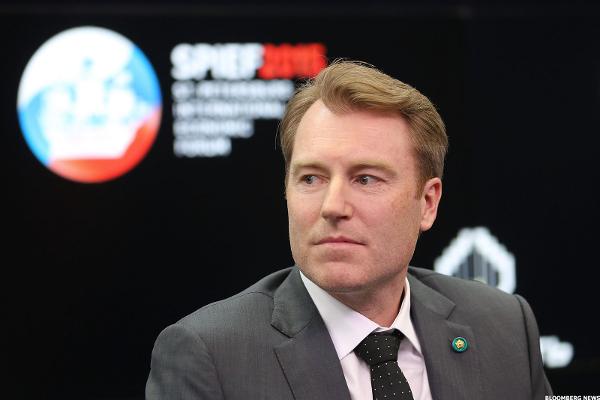 Schlumberger (SLB) , whose stock has held up much better than peers Halliburton (HAL) and Baker Hughes (BHI) in the face of a prolonged commodity downturn, continues to be among the few oilfield services companies posting a profit two years into the slump.
SLB posted adjusted earnings of 25 cents per share, a slight beat over analysts' estimates of 22 cents per share, on slightly lower-than-expected revenues of $7 billion.
And CEO Paal Kibsgaard (pictured) was confident in North America's rebound on the company's conference call with analysts Friday morning.
But each of SLB's geographic operating regions declined quarter-over-quarter, including North America, according to Stephens analyst Matthew Marietta, and the company noted that a wide-scale "V-shaped" recovery is not in the cards.
Moreover, the earnings beat, announced Thursday, Oct. 20, after markets closed, was nothing to write home about, leaving investors a bit disappointed after Halliburton wowed the market with a surprise 1 cent per share profit versus an...
More