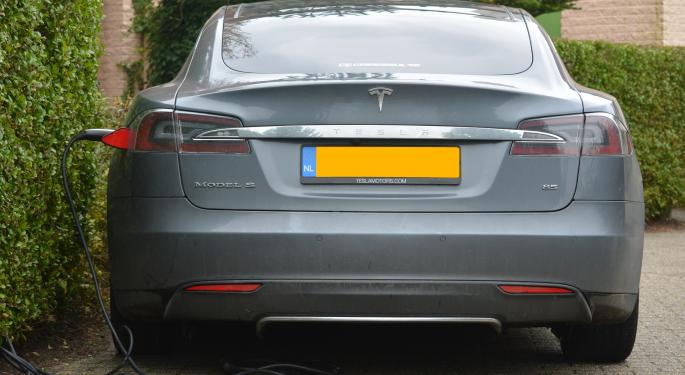 Mike Jackson, CEO of AutoNation, Inc. AN 1.17% certainly knows a thing or two about the auto industry. On Thursday, he was a guest on CNBC's "Squawk Box" segment to discuss Tesla Motors Inc TSLA 0.16%'s production guidance.
Tesla said it is aiming for a production rate of 500,000 vehicles by 2018 – two years sooner than it previously alluded to.
Related Link: Tesla Beats Estimates, Says It Will Produce 500,000 Vehicles Annually By 2018
Jackson, when he initially heard Tesla's revised guidance, said, "I was somewhere between the word audacious and preposterous [...] wasn't sure which point to settle on." He pointed out that Tesla has established a reputation of "missing every launch date by years."
Jackson continued, saying for Tesla to achieve its 2018 production guidance, the company needs to launch the Model 3 sedan by July 2017 in order to ramp up its production at a massive scale to achieve next year's targets.
Jackson also alluded to the fact that two major senior executives announced they will be leaving the company on the same day Tesla made its production announcement.
However, Jackson suggested that the Model 3 sedan will be "easier to produce" than the Model X, which in itself is "unbelievably complex" to produce.
Shares of Tesla were trading essentially flat Friday, $0.10 off the opening price.
© 2016 Benzinga.com. Benzinga does not provide investment advice. All rights reserved.