Shares of United Continental (UAL) have hit some turbulence despite beating earnings forecasts last night. What gives?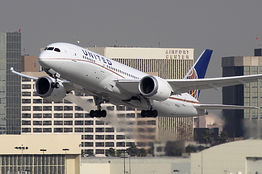 Yes, United Continental reported an adjusted profit of $2.75 a share, beating forecasts for $2.63, on revenue of $10 billion, ahead of expectations for $9.95 billion. But United also offered revenue guidance that was decidedly lackluster. As a result, shares of United Continental have dropped 3.7% to $75.95 at 10:29 a.m. today.
United's weakness hasn't done too much damage to competitors like Delta Air Lines (DAL), American Airlines (AAL) and Southwest Airlines (LUV), which...
More