Between European uncertainty and last night's massive API inventory build (14.3mm barrels), Brent and WTI crude was sliding into today's inventory data - well off the kneejerk highs at the US equity open (and back under $50). Market participants expected a US crude inventory build of around 3 million barrels but the number more than doubled that at 7.72 million barrels and production soared to new record highs.
*CRUDE OIL INVENTORIES ROSE 7.72 MLN BARRELS, EIA SAYS
*U.S. CRUDE OUTPUT ROSE 0.585% TO 9.280 MLN B/D, EIA SAYS
Idiot algos kneejerked higher (because 7.72 is lower than 14.3?) but that insanity is fading fast...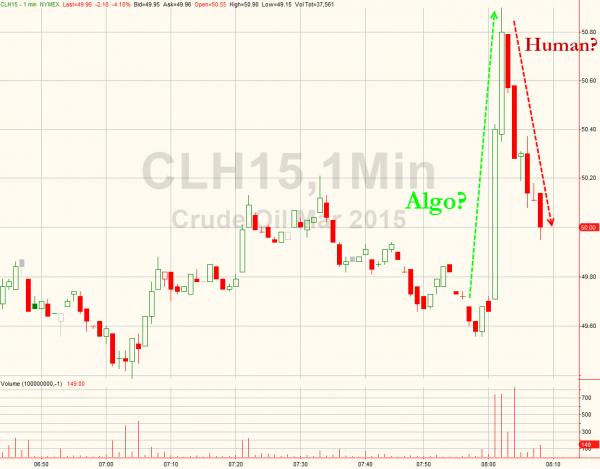 This is the 6th week in a row of inventory build...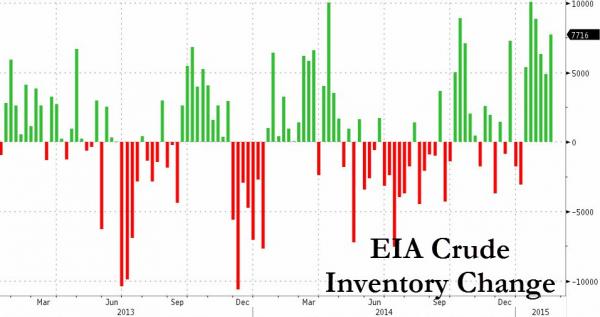 Record high crude inventories
Production surged to record highs...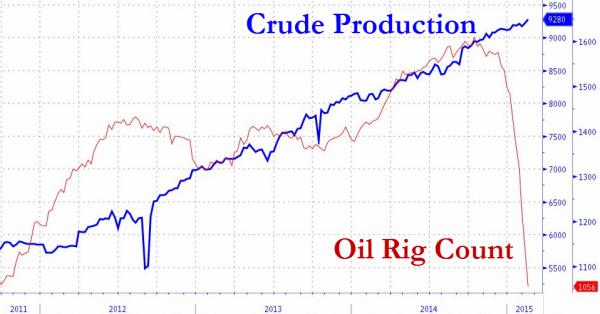 It seems WTI is sitting at a crucial support level...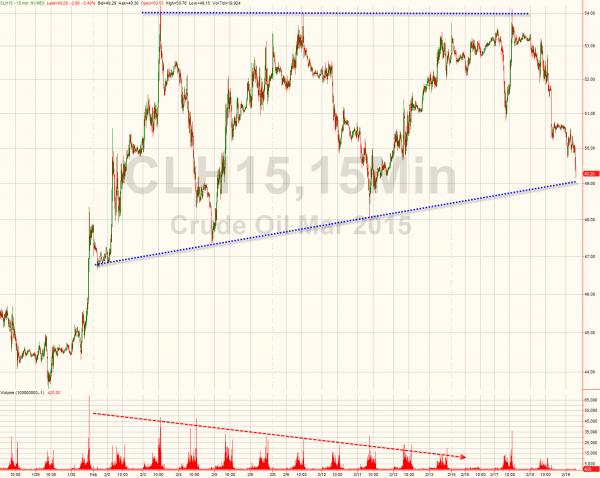 This will do nothing to help the WTI-Brent spread which has soared to almost $10 (as the refinery strike and storage capacity limits in the US contest with Libya disruptions across the pond).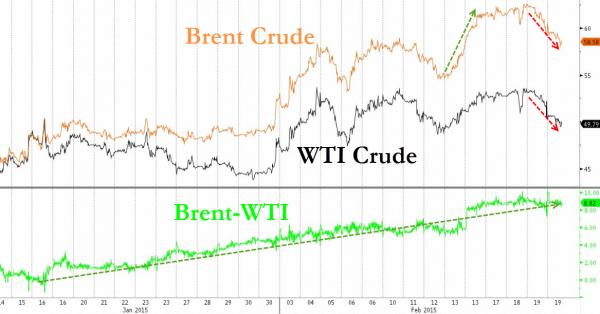 Charts: Bloomberg