Acquisition of Onyx Pharmaceuticals seems a juicy contract for pharma behemoths indeed. AstraZeneca, Pfizer and Novartis are preparing their bids after Onyx rejected Amgen's offer, reports Bloomberg citing people familiar with the matter.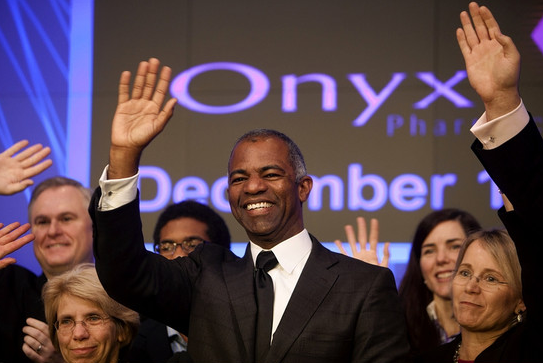 Afterall Amgen is still interested and is doing due diligence.
But I honestly have doubts about Pfizer. Why would Pfizer but a company with a competing product (Sutent vs. Nexavar)? Moreover, in US Onyx co-promotes Nexavar with Bayer, which owns the global commercial license for the drug. Making friends with a huge competitor? Bad idea…
So I'll be deeply surprised if I discover a press-release of actual negotiations between Pfizer and Onyx.