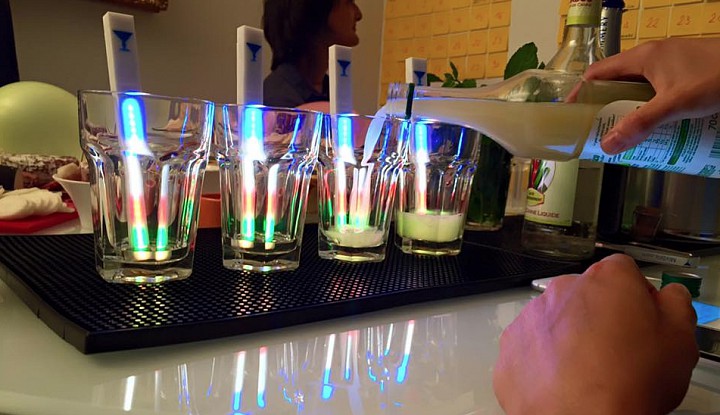 Not everyone is a natural-born bartender. Some recipes can be complicated and messing up the steps to creating the perfect cocktail isn't uncommon.
However, there seems to be a technological fix to over-pouring your Jack Daniel's (NYSE: BF.B).
MixStik, a smart stirrer of sorts, works in conjunction with Bluetooth technology and a connected smartphone in order to curate a flawless beverage every time, according to TechCrunch. The accessory will retail for only $39 and its Kickstarter campaign begins September 29.
The stick comes equipped with LED lights that stack on top of each other, each indicating the amount of an ingredient required to make the beverage. The ingredients and instructions can be followed on the smartphone.
The product also has an uber-convenient setting that allows the customer to make two drinks at once and search through drinks based on the alcohol that is already in your home. Also for convenience, the stick is charged through a UBS port.
People like myself with absolutely no mixology knowledge may find this product extremely enticing. Having ruined many bloody mary's with too much vodka and turning mojitos into nothing short of a rum bucket, something like this could prove itself extremely helpful.
For more business and financial news, click here.
*This is editorial content and expresses the opinion of the reader.