Yesterday's panic buying vertical ramp in stocks - decoupling from everything but the trusty partners VIX and AUDJPY - has been entirely unwound as The Dow drops over 300 points (nearly unchanged for 2014), Trannies tumble and Small Caps slump. Stocks all closed significantly lower - despite a late-day effort to lift - ending the day down from pre-FOMC Minutes. Treasuries closed 0-2bps higher in yield but had ignored equity exuberance and provided the reality check by the close. Real trading volatility ranges are surging in the major indices which historically has not been a good sign. The USD retarced some of the FOMC losses as Draghi chatter pushed EUR higher. Oil prices cratered under $85 as gold and silver rose (despite USD strength). Following yesterday's biggest intrday swing since Nov 2011, the Russell 2000 saw its worst day in 6 months.
Today was the 4th most active (in terms of quotes/trades) ever.
Today will be the 4th most active ever (in terms of market data - quotes trades, etc)

— Eric Scott Hunsader (@nanexllc)

https://twitter.com/nanexllc/status/520301292129124352
The last 2 days in US equity markets...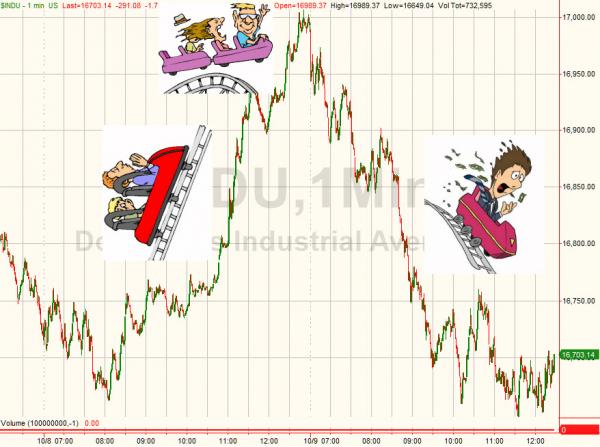 The last time we saw a cluster of intraday swings of this size was after the US downgrade in Summer 2011
As stocks - unsurprisingly - catch down to bonds...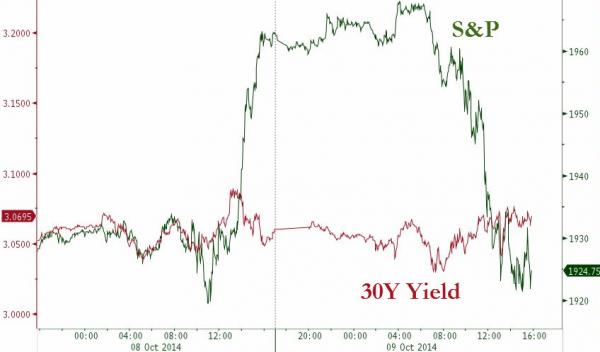 Which left the indices well down from the FOMC Minutes...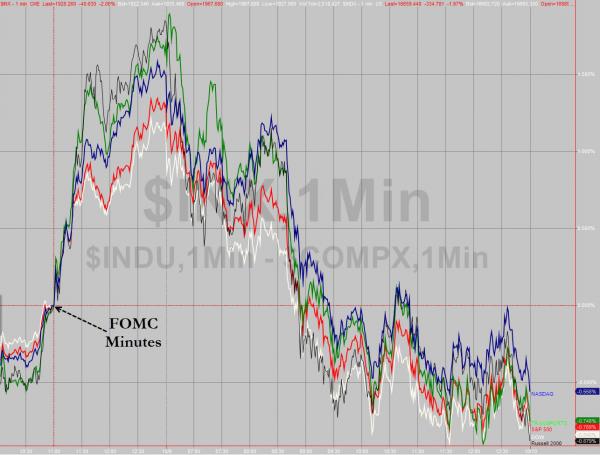 Yesterday's proclamations about the strength of financials have been blown away as they slumped today...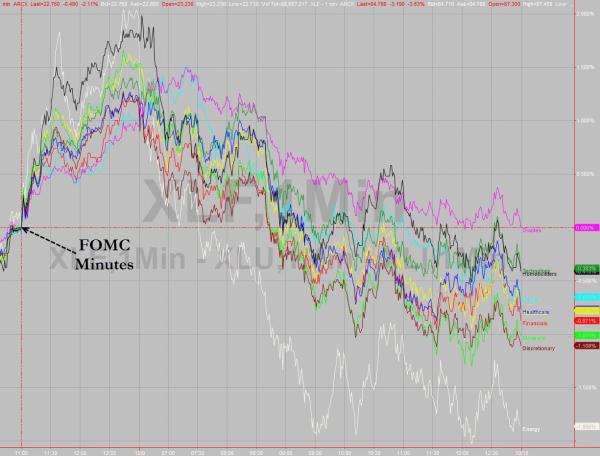 Since the September FOMC statement, stocks are all red...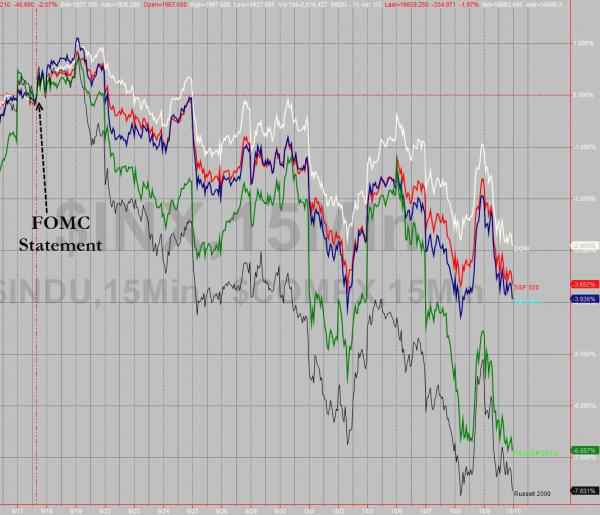 Credit had been pointing the way since early on..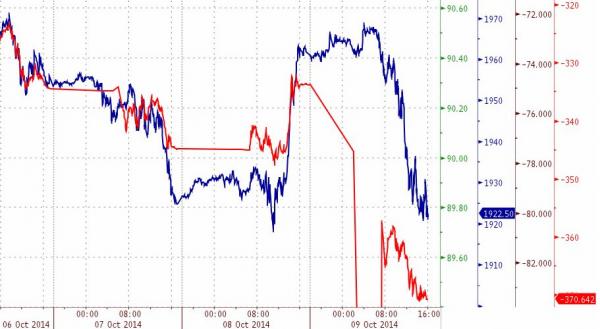 Treasuries inched higher in yield but remain lower and steeper on the week...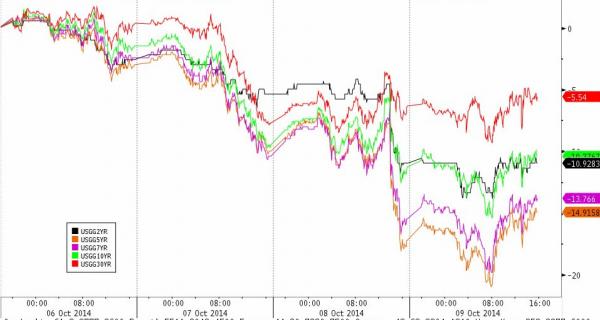 FX markets were active with Draghi chatter sending EUR lower and USD higher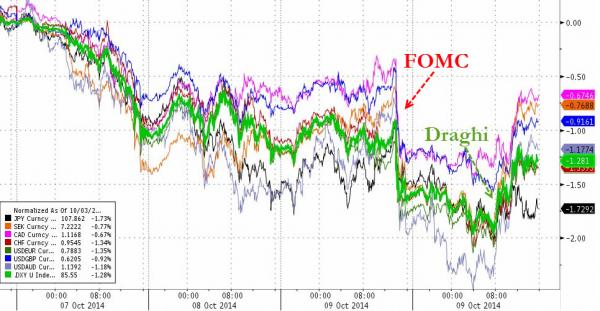 Despite USD strength, PMs rose for the 4th day in a row (1st time since Feb) asd oil collapsed back below $85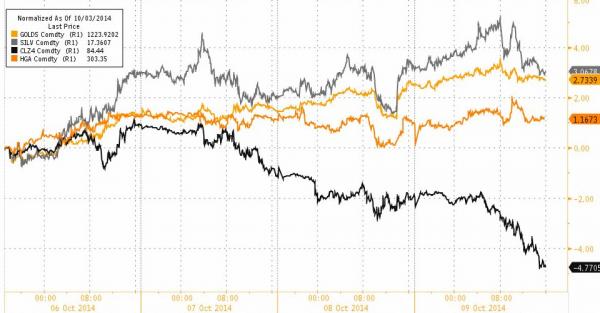 Charts: Bloomberg
Bonus Chart: Trading Ranges are soaring which suggests something different this time