USD/JPY has been bearish since the end of December. We can argue that it has been trading sideways since February, but the bias remains bearish as seen in the 4H chart, where the RSI has tagged 30 but has failed to breach 70.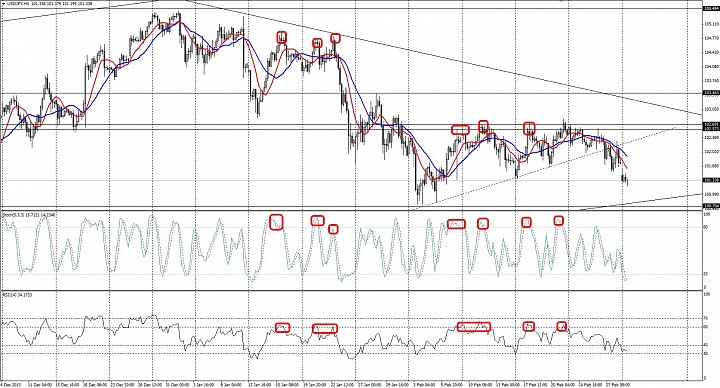 (USD/JPY 4H chart)
Stochastic-RSI combination
The RSI reflects maintenance of the bearish momentum as it holds mostly under 60. In fact you can see the S80-R60 combination throughout the last 2 months. 
I talked more about the
Stochastic-RSI combination
earlier as a guide for timing a trade especially in a trend.
For the USD/JPY there is only neutral to bearish outlook in the 4H chart. But when we zoom out to the bigger picture, the daily chart shows a reason to consider a buy soon.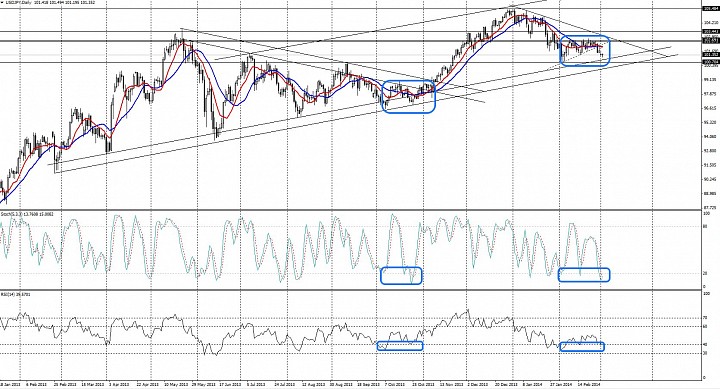 (USD/JPY Daily chart)
When we observe the daily chart, we see that USD/JPY has been rallying but in a "snaky" way. We are not seeing the S20-R40 combination here, at least not as cleanly. However, we may have an analogy of October price action. 
Analogy

In October, we had the RSI around 40 and stochasti around 20 a couple of times while price was consolidating around a projected rising channel support.
We can see a similar dynamic now with stochastic-RSI and price consolidating just above the same channel support zone. 
Considering a Buy
So it might be time to consider going long as far as entry goes. As far as target and exit strategy, we might first have to respect 102.80 as resistance. But if the market can climb above that, the upside potential toward 105.40 will open up.