Nice Organic Growth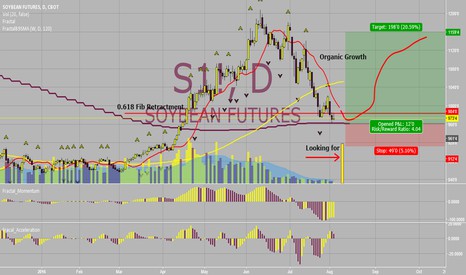 After a recent bull buying frenzy the market cooled back off in a very nice natural organic retracement to the Fib 0.618 level. Very close to the 89 weekly SMA where likely it will support the price until a rise in volume that would indicate fresh buying to continue the new direction.
One could buy the soybean future, buy a call option, sell a put option or any combination thereof.

Futures trading involves risk of financial loss and is not suitable for every investor.