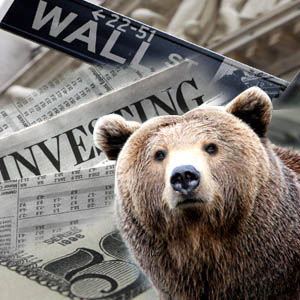 Dow droped more than 250 points or about 1.7% after a worse than expected number for manufacturing activity. S&P 500 and Nasdaq were also down by about 2%. Looks like February is not going to be any kinder to investors than January.
Investors seem to not be able to take any more bad news and were still disappointed from January, plus bad earning reports did not help. From last month, Dow already lost 5% -- the worst January since 2009. However, don't think that the worst part is over yet. Experts say that the market could fall even further and that after a big gain in 2013, market is on correction which typically defined as a decline of 10% or more.
Some investors take this as a buy opportunity saying that the rebound will be fast and sudden like usual. But not everyone agrees. Some say people are over-optimistic and dismiss the pullback as normal and healthy correction when, in fact, the market could be heading for a downward spiral move.