/ES stay above 1800 3NOV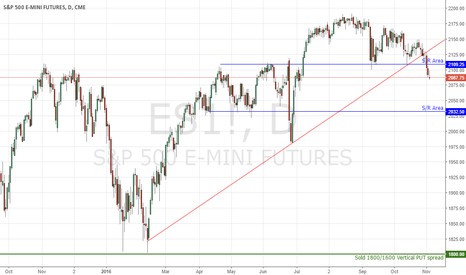 I sold a 1800/1600 vertical PUT spread. If I waited till now for a down move, I could have sold it for a little more but I don't have a crystal ball.

/ES definitely won't touch 1800 today because this level out outside of the level 2 lock limit.