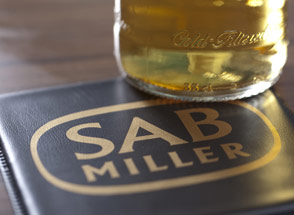 Brewer Anheuser-Busch InBev may raise its takeover offer for SABMiller ahead of Wednesday's bid deadline, a source close to the matter said on Sunday.
An offer in the range of 43 to 44 pounds per share is a possibility, the source said, adding that AB InBev was unlikely to go as high as 45 to 46 pounds, as some analysts have suggested.
Will the companies sign an agreement soon? Let's bet.